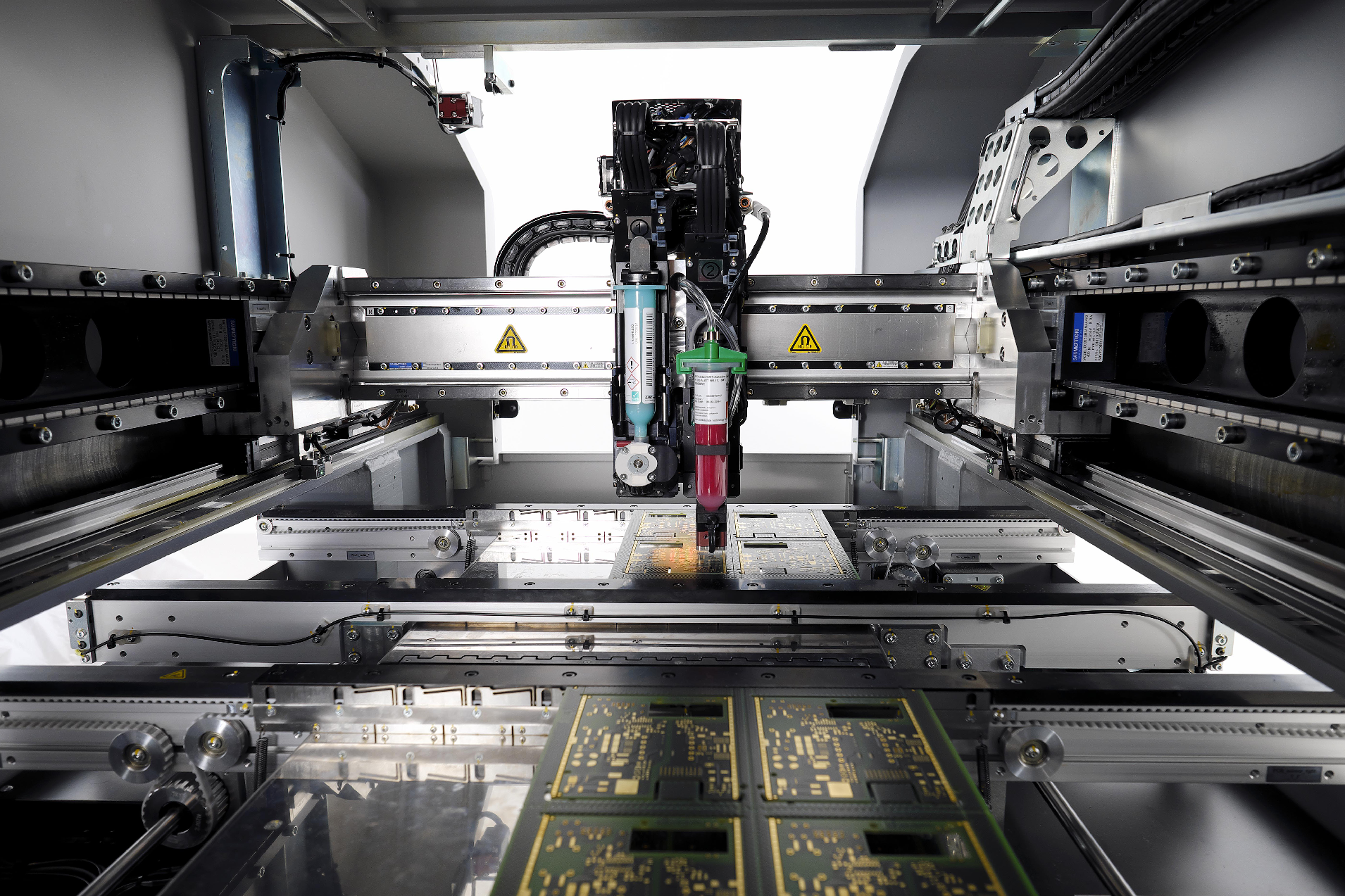 Jetting to success on Norway's Electronic Coast
Zero changeover times, 30% lower rework rates, no stencils
Covering 95% of the solder paste printing needs of four pick-and-place machines, with 20 changeovers a week – including BGAs and LGAs with a 0.3 mm pitch – might sound like a mission impossible. Yet, for Mectro AS it's all in a day's work, executed swiftly and efficiently using a single next-generation MY700JX Jet Printer.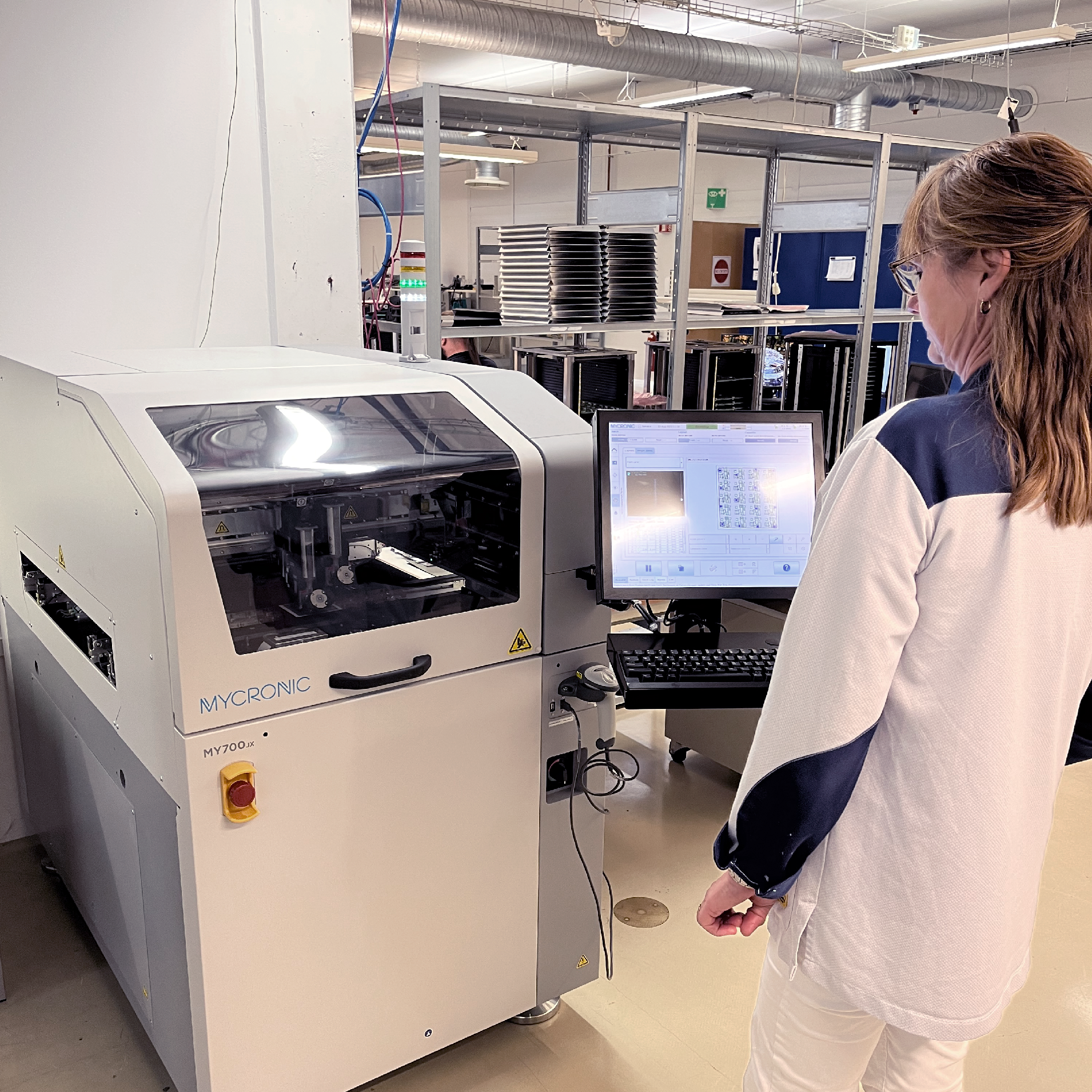 Established in 1981, Mectro is situated 90 km south of Oslo along Norway's renowned "Electronic Coast," a thriving innovation hub of tech startups. This dynamic ecosystem also boasts the presence of multinational corporations catering to prototype and low- to mid-volume production demands in sectors such as defense, marine, space and green energy. Over the years, Mectro has built a top reputation as a Nordic subcontracting partner based on its skilled engineering teams, customer focus, precision products, swift deliveries, and responsiveness to RFQs.
A strong 30-year partnership
So, why did Mectro choose the next-generation MY700JX Jet Printer, and why now? Peter Sundell, Production Manager at Mectro, explains the background: "We have a 30-year partnership with Mycronic and we've been very happy with the quality and durability of their machines." He highlights their ownership of three Mycronic pick-and-place machines and two component storage towers. In 2010, they made a game-changing decision to invest in a MY500 stand-alone Jet Printer, eliminating the need to order, install and clean screen printer stencils with every changeover.
"For many years, the MY500 and our current machine park have served us well," he says. "But today we see added pressures on costs, speed and mounting of smaller components and circuit boards. This sometimes leads to rework issues or, for example, 'tombstoning' of components."
Two-in-one solution for precision and efficiency
"Upgrading to the MY700JX solved these issues. It gives us an all-in-one solution for both solder paste jet printing and high-speed jet dispensing of adhesives, epoxies, UV materials and more," says Sundell. "It gives our engineers 100% control over the volume and shape of each solder paste deposit on every single pad, individually," he says of this compact machine, which the company purchased in 2021.
Zero downtime, 30% reduction in rework
Sundell continues, "The jet printing technology has dramatically increased our control on quality, while giving us really high flexibility. We use two ejectors and can switch between lead- and lead-free paste in seconds and add adhesives as needed. BGA and LGA packages with a pitch as low as 0.3 mm are now within our reach. We now see 30% fewer boards requiring rework and zero tombstoning, thanks to a gluing process in the same pass with the second ejector. This has boosted our product yield from 80% to around 90%," he says, adding that "The MY700 is also excellent for treating ceramic boards as it handles the boards very gently."
Ease of installation and programming 
Ease of installation and user-friendly software have been additional benefits. Despite the challenges of COVID-19, remote installation went smoothly. Sundell praises Mycronic's exceptional support and ease of programming and updating the machine, saying, "Today, it's just a matter of a few clicks and you can pull up your CAD or Gerber files."
A technological marvel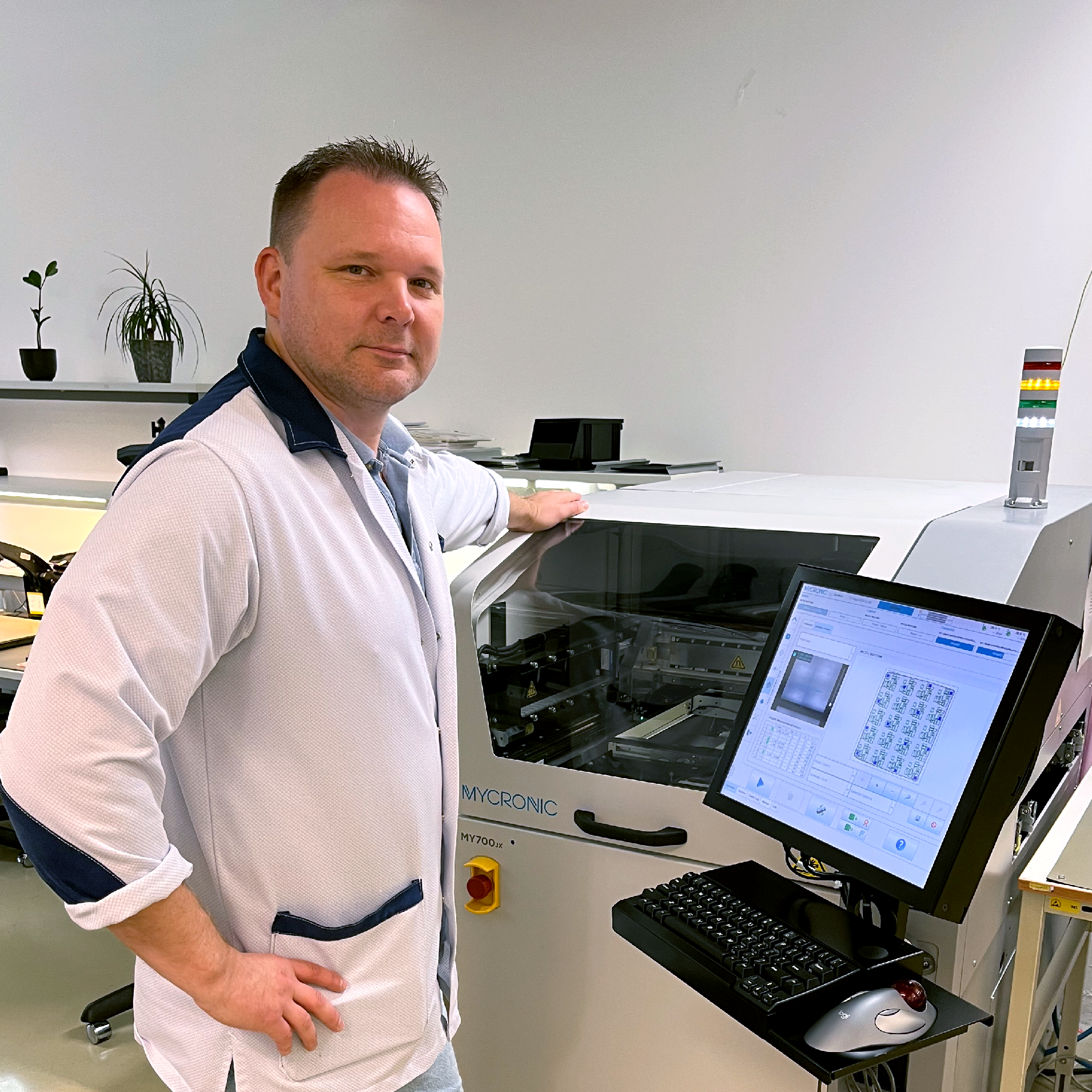 "Every day, when I see our MY700 in action, I can't help being amazed by the beauty of this jaw-dropping technology," Sundell says. "With its ability to precision jet up to 1 million dots per hour, with consistency, day after day, to me this is truly a masterpiece of engineering – a blend of speed, accuracy, and 24/7 repeatability." While he often considers their work an "art", in this case he says, "it's pure science."
Mectro AS in brief

Founded: 1981 / Employees: 50 / Turnover: NOK 75 million.
Specialization: EMS / SMD production / Clean room die and wire bonding
of ceramic and PCB; coil and transformer development; thick film circuits
Sectors served: Marine, defense, medical, aerospace, energy
(high-power resistors), miniaturized ceramic design
Location: Horten, Norway (90 km south of Oslo)