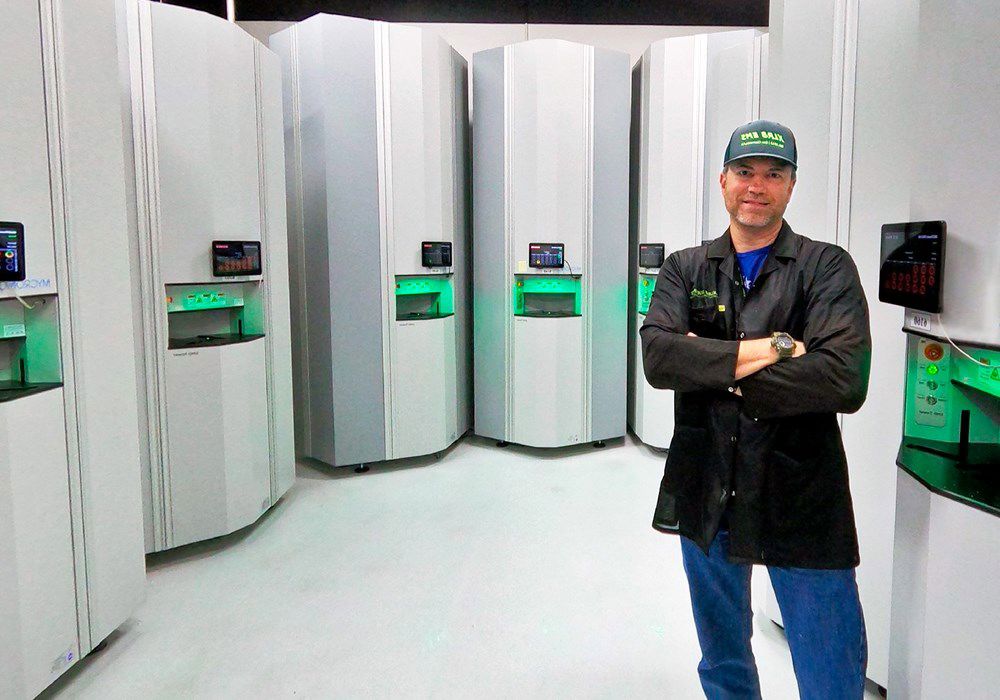 A showcase stockroom
How intelligent material handling can win customers and grow your business
In the world of rapid prototyping, speed and accuracy are everything. And everything starts in the stockroom. Based on this insight, California-based XLR8 has built a strong reputation for best-in-class material flows thanks to a comprehensive integrated material handling system from Mycronic.
A stockroom is typically the last thing you'd show to customers, if at all. But for XRL8, an award-winning contract manufacturer of high-reliability electronics, this is where every customer visit begins.
"We get two or three customer visits a week," says owner and co-founder Jason Powell, "and we always start here with our 12 MYTower storage systems, our hundreds of Smartboxes and the more than 50,000 components we have in stock. It's not just our customers that tell us it's one of the best stockrooms they've ever seen — some of our competitors say it, too."
A clear sign of quality and efficiency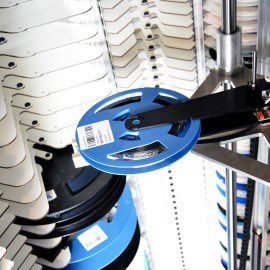 By the end of a tour an aerospace, defense or medical customer can rest assured that their production is in good hands. What these customers know is that the state of a warehouse can tell you a lot about a manufacturer, from its labor efficiency and technological capabilities to its security and traceability protocols. This is especially true for a company expected to produce up to a dozen unique prototype runs, with two to three jobs on each of four lines, every day.
"With this setup we try to eliminate every possible human error and inefficiency," Jason explains. "The lines tell the towers when to prepare new reels, which is a huge time-saver on retrieving material. Our products provide full date code and lock code security, so no one can just grab the material. And our customers heavily require First-In-First-Out (FIFO) principles. In the MYTowers, FIFO is simply a no-brainer — it's impossible to make a mistake."
Working smarter, not harder
Over the course of just four years, XLR8's material handling has evolved from a single MYTower to a sophisticated showcase of best practices in stock management. What began as an effort to reduce kitting time and free up floorspace now ensures a seamless material flow for 200 unique customers with up to 12 jobs in production every day. "When one job is finished, there might be five or six more waiting to go," says Jason. "This involves a huge amount of preparation to make sure the lines don't stop. And without the MYTowers, we would never be able to manage it with our current staff. I'd need to hire ten more people for stocking and kitting, at least. Our customers understand this when they see it firsthand."