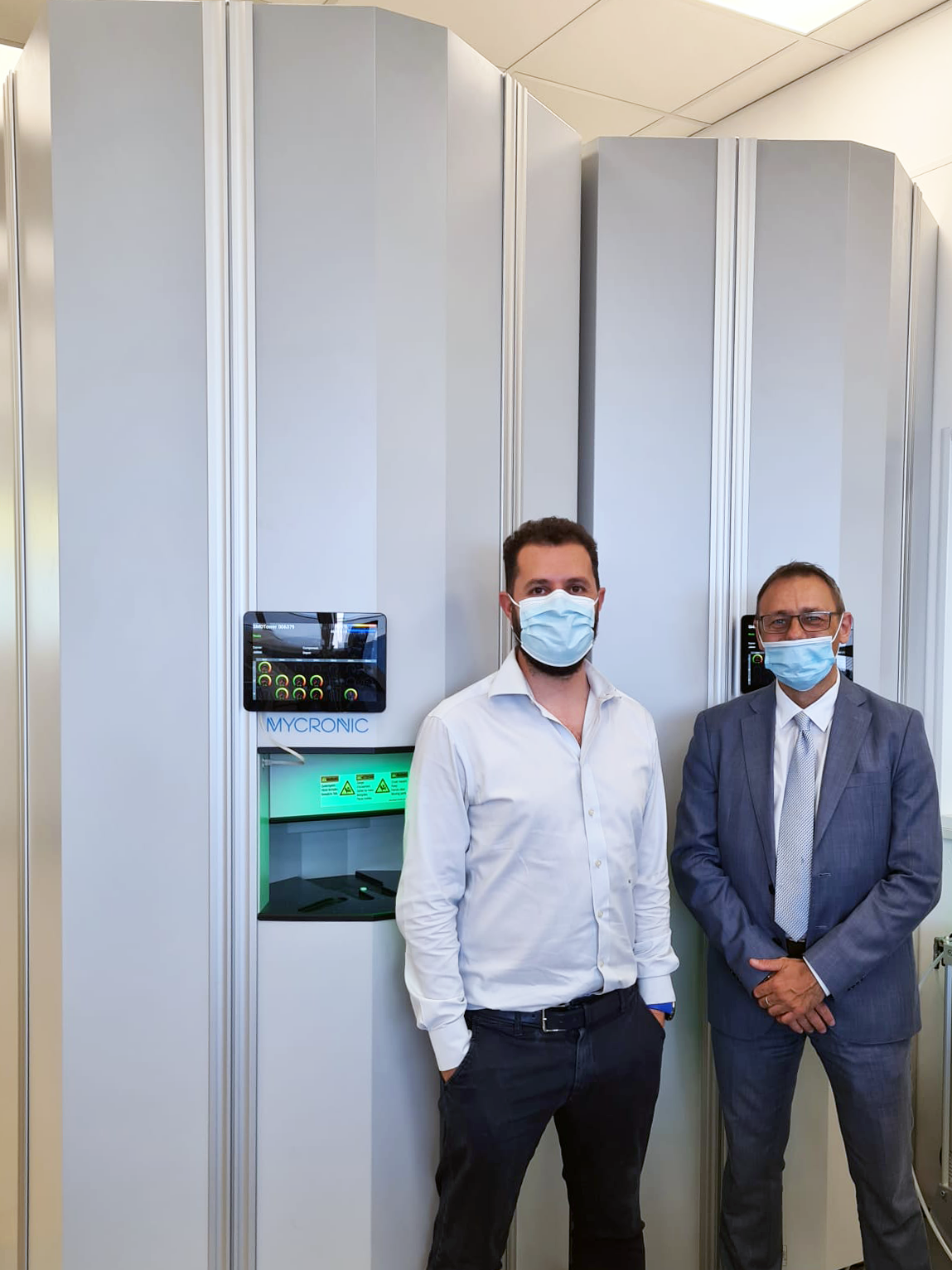 Components on demand
Saving time and boosting output with smarter storage
How do you quantify the benefits of automation? Twenty percent higher production volume with the original base of operators is a good start.
No time to waste
Electronic Engineering Service, a rapid prototyping and design firm in northwestern Italy, has built its reputation on highly skilled engineers and excellent service. This means delivering prototypes for a wide range of high-reliability sectors within 2-3 days, at a rate of up to one thousand new prototypes per year. Simply put, there's no time or talent to waste.
"We usually have four or five planned changeovers a day and a stock of about fifty thousand components," explains Graziano Todaro, Technical Director, EES. "So we really needed better control over our most commonly used components, which is why we decided to install two MYTower storage systems."
20% higher output
Even in the first months of use, with the Towers filled to just fifty percent capacity, the results have been impressive. EES has been able to take on more business, increasing production output by an estimated twenty percent with the same number of operators. Component location, quantity, humidity and temperature are all fully traceable, and kitting staff experience less unnecessary stress on a daily basis.
"It's really a huge difference when we don't have to track anything manually," says Graziano Todaro. "When we prepare a new job, material handling is no longer a factor. We just focus on the current job and take for granted that the components will be where we need them, when we need them."
Automated inventory control
Thanks to easy integration with the factory's Mycronic pick-and-place machines, getting the new system up and running was relatively simple. Operators received just an hour of training, the Towers are intuitive to use and, together with the MYCenter software, traceability takes care of itself.
"At the end of the day, our customers have full control over their components, our operators are less stressed and our delivery times have improved," says Fabiana Marras, Head of Customer Care at EES. "It's exactly what we aimed to achieve."