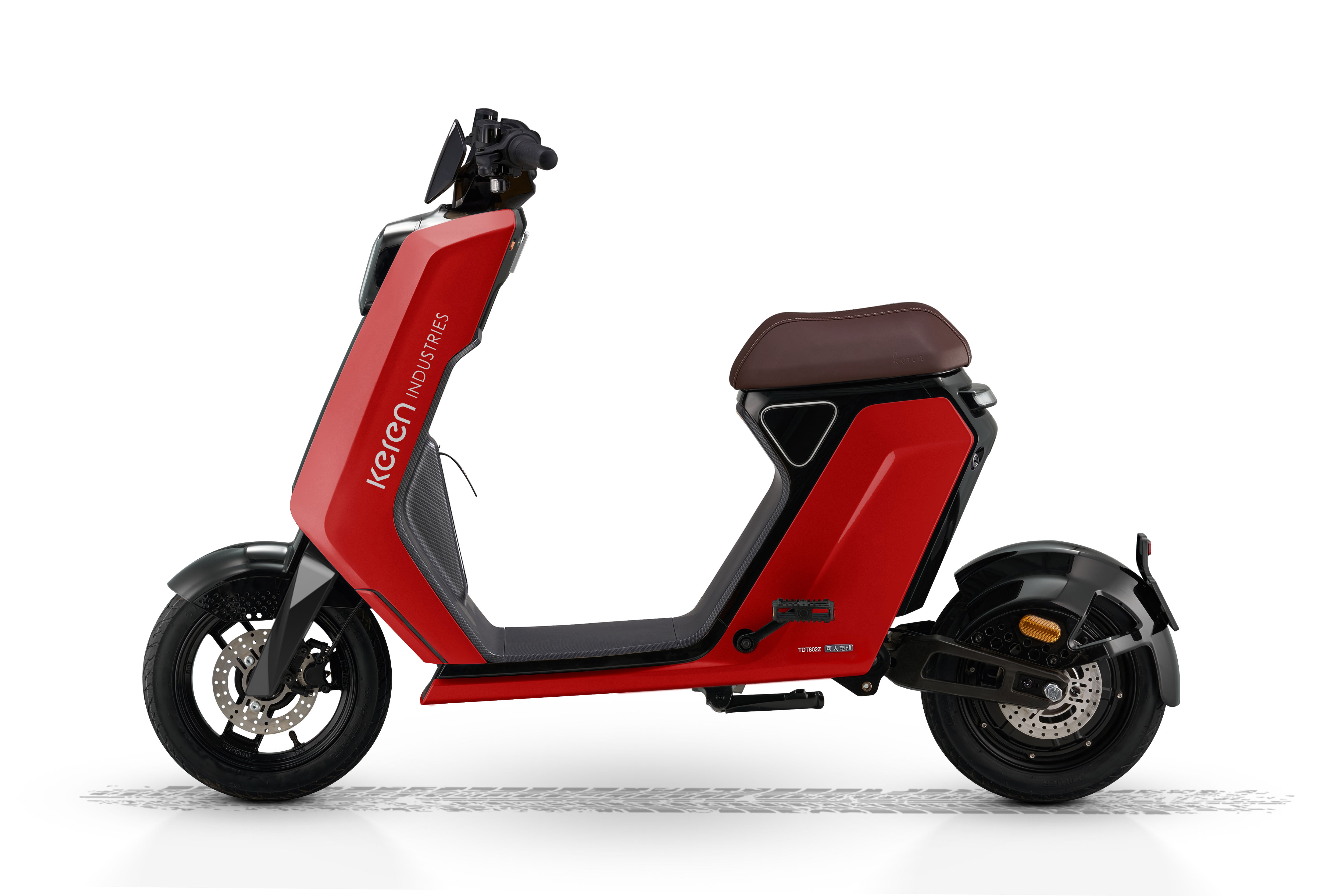 Innovation overdrive
Accelerating R&D cycles and expanding product mix in China
Founded in 2018 as a fast-paced prototyping unit and R&D accelerator, the SMT department of one Chinese e-bike technology services company has placed the latest MYPro assembly solutions at the heart of its product diversification strategy.
At Zhejian Taiyun Automotive Technology, every bit of excess production capacity is a new opportunity. And these days, thanks to a talented team and a remarkably efficient assembly process, the opportunities are everywhere.
Lean and ready for change
Part of the Zhejiang Taiyun Group, an innovative developer and manufacturer of electric control systems for e-bike motors, the SMT department's main objective is to transition the company's latest R&D into production as efficiently and flexibly as possible. "The only surprise with our Mycronic equipment," says Mr. Sun, Senior Engineer of SMT, "is now we can make this transition to production so fast that we have the luxury of actively hunting for new business for our SMT line!"
Mr. Sun, who is responsible for overseeing the company's production, staff training and equipment selection, has configured his production line with a MYPro MY700 Jet Printer, MY300 pick-and-place and a MYTower component storage system specifically with the needs of NPI and prototype production in mind. On average, this means producing roughly four to five new products per week, with some fifty boards per batch.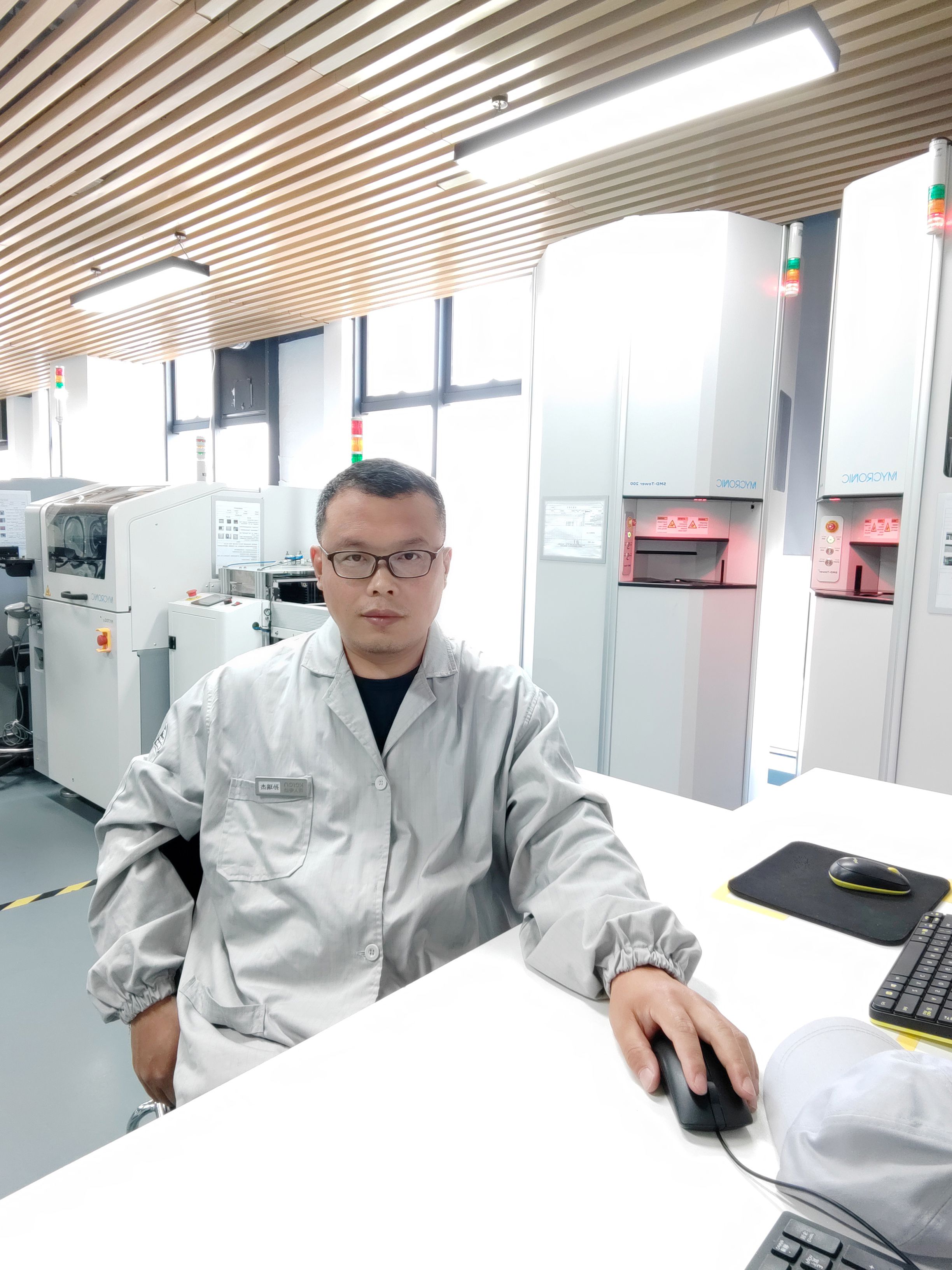 "Of course, we compared the equipment with other leading manufacturers and were drawn to Mycronic's high-mix, lower-volume production model with quick changeovers and flexible material handling," says Mr. Sun. "It has fully met all of our expectations, and now we believe we're well positioned to expand our customer base beyond e-bikes to include medical and other industries."
Speed, accuracy and 90% lower costs
In the evaluation phase, Mr. Sun was particularly excited by the degree to which jet printing could dramatically reduce operating costs. Compared head-to-head with stencil printing, the team's analysis found that the MY700 could reduce labor alone from 2 people on day and night shifts to a single part-time operator. On top of that, stencil cleaning and changeover costs could be eliminated, while rework costs could be reduced by up to 95%. "In total," he explains, "we estimated that the MY700 would be 90% more cost-efficient to operate over a ten-year cycle. So, for our operations, the choice was obvious."
Naturally, cost wasn't the company's only consideration when making the leap from stencils to jet printing. The speed and quality of production have also increased considerably, says Mr. Sun. "Sometimes, the R&D team gets last-minute instructions to finish production within 30 minutes. With a stencil this would be impossible: it would take more than eight hours, and even then it wouldn't be able to achieve 100% of the process requirements. In contrast, the MY700 takes only 10 minutes, and its parameters can be adjusted, making it an ideal solution for R&D teams working on prototypes."
Flexible feeders, zero mistakes
This highly flexible production philosophy was something he grew to appreciate years ago, at a previous job, when he first worked with Mycronic's pick-and-place equipment. Having mainly used other leading equipment brands, Mr. Sun found that the component feeders were typically too bulky and labor-intensive for a high-mix production environment. Not only did they demand excess storage space, as well as regular calibration and repair, but their fixed positions meant that a single feeder, placed incorrectly, could bring the entire production line grinding to a halt.
"My first experience with Mycronic totally changed my mind about how things could be done. The ability to switch feeder positions, which are automatically linked to the part, eliminated the risk of placing components in the wrong positions."
When asked how his production line has impacted some of the department's key performance indicators, quality is one of the first things that comes to mind. "Our equipment has also resulted in higher first-pass yields (FPY) than other solutions," says Mr. Sun. "The data on this is variable, of course, but on a single batch of 2,000 PCBs, we've achieved an FPY as high as 99.8%."
With the MYTower component storage system, Taiyun's SMT department has also experienced significant improvements in their material handling process. Previously, everything was done manually, with traditional warehouse shelving and manual documentation. "Finding all components for some jobs could take 3-4 hours," says Mr. Sun. "Now, with the MYTower and MYCenter software, the process takes about 10 minutes and gives us 100% accuracy."
A new launchpad for global expansion
Taken as a whole, Mr. Sun now sees his SMT department as a crucial stepping stone in the group's future strategy, which is focused on diversification and internalization of production to expand its global impact on the market. By increasing their NPI production capabilities to up to four to five per week, they have already accelerated their R&D innovation cycle and improved their competitive edge, recently taking on new orders from mid-volume customers for production runs of two- to three-thousand boards per month for e-bike applications.
"We've found that our equipment not only reduces trial and error costs, making the transition from R&D to production more flexible and efficient, but it also helps us raise our quality and production standards," says Mr. Sun. "So, while some might see excess capacity as a problem, we couldn't be more excited about using it to explore new business opportunities."