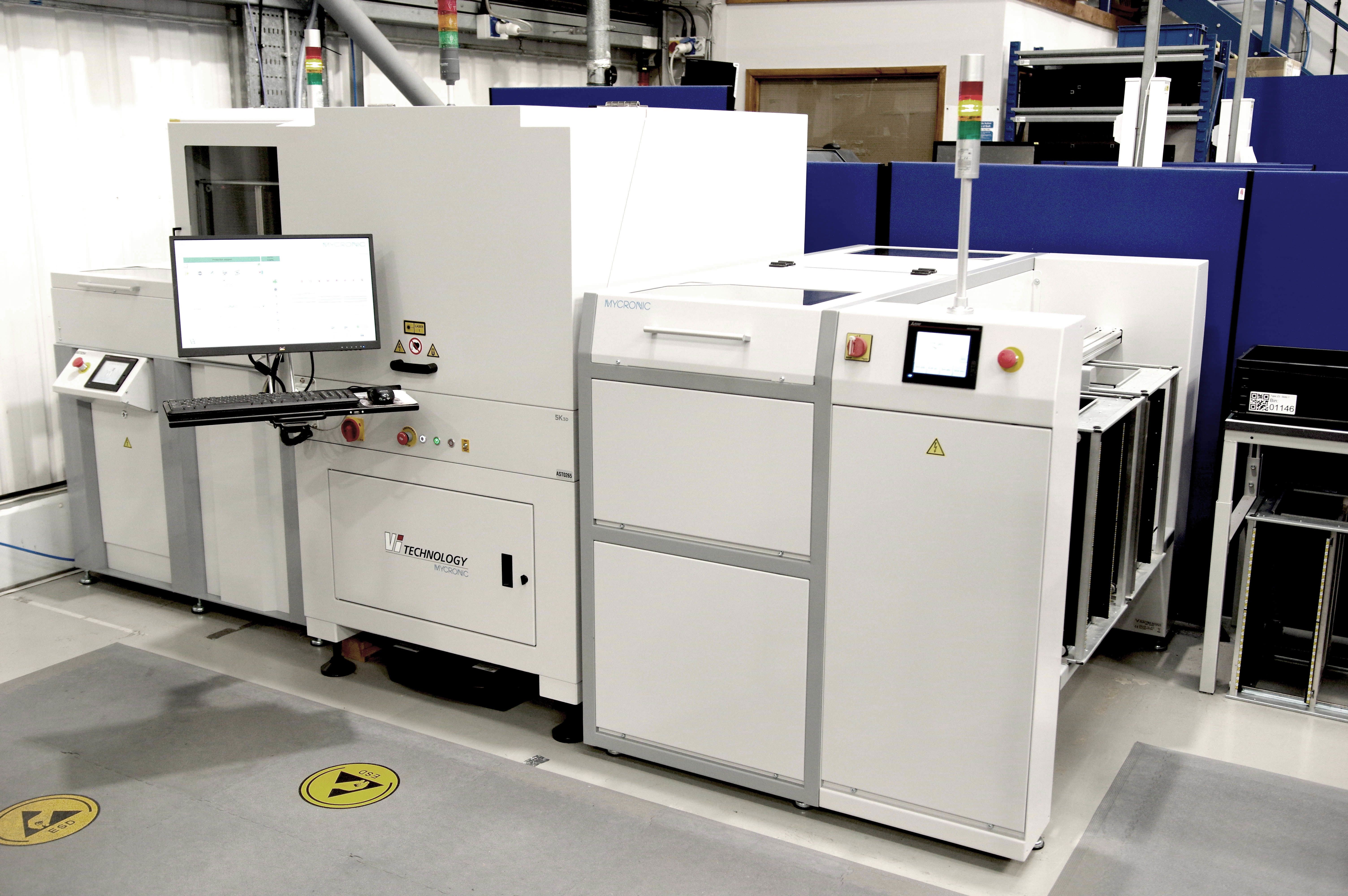 Total control, fewer false calls, no hidden defects
Zeal Electronics showcases the future of inspection and process control
Everyone's talking about Artificial Intelligence (AI) these days. While it's not a novel concept in electronic assembly, the current buzz centers on the potential to eliminate false calls, avoid defects and boost productivity. Amid the chatter, one company is doing more than just talking: Zeal Electronics Ltd is a UK subcontractor embracing AI-powered optical inspection, as well as software analytics to increase accuracy and speed up deliveries.
Established in 1982, Zeal is nestled in the outskirts of scenic Chesterfield in the heart of East Midlands. Located a two-hour drive from London and conveniently situated near the M1 motorway and East Midlands Airport, the company has built a reputation as a trusted national leader in high-quality printed circuit boards. Zeal specializes primarily in prototypes and low to medium-volume electronics production.
Serving a diverse customer base
Zeal's customers represent a diverse spectrum of industrial sectors, spanning from railways, oil, mobility, medical and large infrastructure security to maritime and commercial home monitoring. The typical batch size ranges from 50 to 100 boards, with roughly 5 to 8 changeovers occurring each week. The company prides itself on fast four-day lead times from the moment inventory arrives at their facility.
Quality, speed, skilled people
While Zeal's customers are diverse, they share a common requirement – to get their boards delivered as swiftly as possible with flawless perfection. Even a small defect, which might cause a railway signal or medical device to malfunction, can have catastrophic consequences. Zeal's commitment to quality, rapid turnaround times and its skilled workforce have allowed the company to navigate the fluctuations in the market, including challenges posed by Brexit and the COVID-19 pandemic. This resilience has enabled Zeal to achieve consistent annual growth rates of 8-12%, with a remarkable 16% surge in 2016-17.
The power of one line
Traditionally, Zeal operated two production lines with Mycronic equipment. Their journey began in 2011 with the purchase of an early Mycronic pick-and-place machine, and in 2017, convinced by the brand's reliability and unique high flexibility concept, they transitioned to a MY300 supplemented by a MY600 Jet Printer – they now have two. More recently, in response to supply chain disruptions in the aftermath of Brexit and Covid, the company adopted a new strategy to refocus on one line with just-in-time sourcing. The idea was (and is) to push optimization and performance to the maximum to support their growth plans in a cost-effective way. This explains why, in 2021, they invested in a high-performing Mycronic 3D AOI system and MYCenter Analysis software.
Eliminating defects, waste, rework
"In light of our ambitious growth and productivity targets, we recognized that 3D AOI would be crucial to eliminating defects, reducing waste and minimizing rework," says George Brewer, Process and Systems Manager at Zeal Electronics. "Our prior 2D system was very basic, offered limited checks and had a high false call rate, which took a lot of time to review."
Limitations of 2D inspection
According to Brewer, one significant limitation of 2D is the inability to thoroughly inspect the solder joint's integrity. The traditional 2D approach primarily focuses on the surface of the board, detecting missing components or misalignments. In Zeal's case, their previous machine lacked solderability checks and a central image library with real production images for verification purposes, limiting changes to be made solely through programming.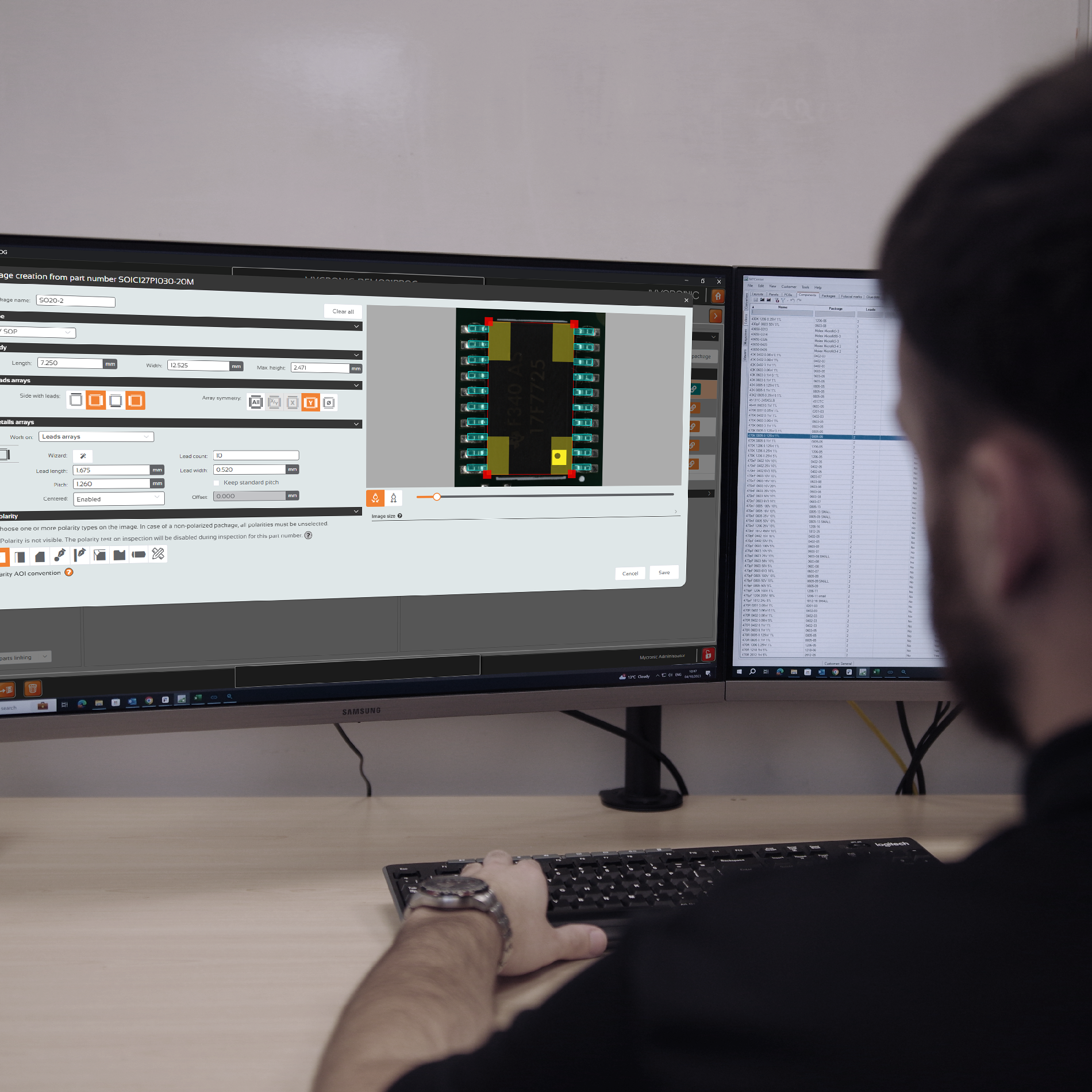 A night-and-day difference
Comparing the older system with the new 3D AOI technology, George Brewer describes the contrast as "night and day."  The previous system was slow with limited capabilities. In contrast, the new system has an AI-powered interface known as MYWizard, akin to a personal assistant, speeding up programming through swift component recognition. Currently, it takes just 40 to 60 minutes to create a new inspection program for a double-sided PCBA – a time that continues to decrease as they create around one new program a day. ''On repeat jobs, the AOI can be programmed in minutes; its speed allows us to reduce the backlog of work and shorten the time to the clearing department," George says.
Dramatic reduction in false calls
Over the past nine months, Zeal Electronics has been working with the 3D AOI system following a brief training program. Today it has built up an extensive inspection library based on over 200 programs. The philosophy is simple: the more it's used, the larger the library grows, and the faster programming becomes. Quality and yield are improving, too. "Our false calls are coming down significantly, ," he says, adding that Zeal has been particularly pleased with the training provided by Mycronic. It now has two operators that are fully up to speed.
Nothing gets away from Escape Tracker
George Brewer underscores another key asset of the system: Escape Tracker. There is currently no equivalent on the market to this self-regulating inspection feature. He explains: "Escape Tracker takes inspection performance to an even higher level. It gives us immediate updates on any errors or programming weaknesses that could potentially be an issue. Now it's much faster to fine-tune our programs without generating unnecessary false calls and escapes. It also liberates staff from manual inspection, enabling them to do other more qualified tasks on the production line."
Next step – process performance
With inspection moving in the right direction, Zeal turned its focus to optimizing the performance of pick and place operations. Specifically, they wanted to drill down on the component placement process. To get a better overview and take greater control, George Brewer relies on MYCenter Analysis, a software dashboard accessible on his desktop and mobile app. The app provides actionable data to increase utilization, reduce reject rates and improve line balancing in real time.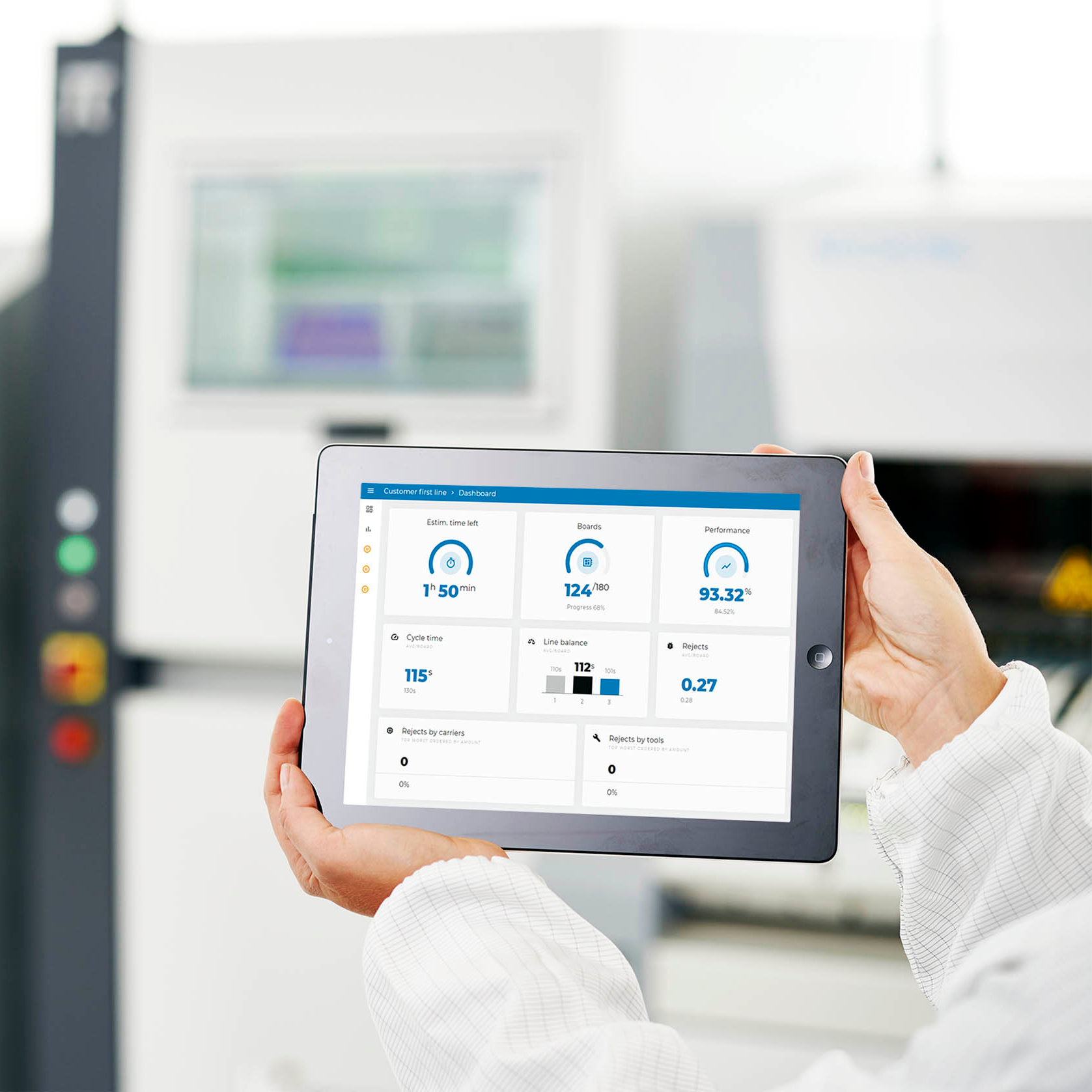 "I confess to being addicted to MYCenter Analysis," says Brewer. "We have customers breathing down our neck, so I'm constantly checking the current state of the line and estimated job completion times. It's also interesting to compare the line utilization with historical data and look for ways to avoid inefficiencies."
Optimizing line utilization
With these tools at his disposal, George Brewer can readily communicate with operators and give advice on how to optimize equipment or settings. He can also preload jobs and see if there will be any issues, early on, before they stop the line. Since the MYCenter Analysis software was installed, line utilization rate has improved by a factor of three, he says.
Zeal: Driven by enthusiasm
With a name like Zeal, it's no surprise that George Brewer and his team are brimming with enthusiasm about a whole range of topics: they are passionate about serving their customers, excited about the potential of AI and, most notably, enthusiastic about anything that enhances their margins.
Payback on investment
"New investments are always a balancing act," says Brewer. "I need to show tangible evidence to my Managing Director and our owners that we are getting a payback on our investment. Right now, they love the benefits of Mycronic systems and appreciate that the company is looking ahead, but software systems can sometimes be harder to grasp. With the advances we're now seeing in terms of quality, speed and services, we have proof that better inspection systems and control platforms are working."
The future is here
"Looking ahead, I'm convinced that AI-powered inspection tools are the future for the EMS industry. They represent a significant leap upward and are already taking a huge weight off my shoulders," George Brewer concludes.
Just the facts
Founded: 1984
• Location: Chesterfield, Derbyshire, UK
• Employees: 35
• Turnover: 2.3M GBP
• Customers: small and larger OEMs
• Sectors: Mobility, rail transport, oil, medical, road transport, domestic fuel monitoring, larger infrastructure security, domestic / commercial security, commercial home monitoring, maritime
• Production: Prototyping; low and medium volume runs
• Batch size: 50-500 boards, 8-10 changeovers per week
• Specialties: PCB assembly, through hole, cable assembly, enclosure assembly, encapsulation