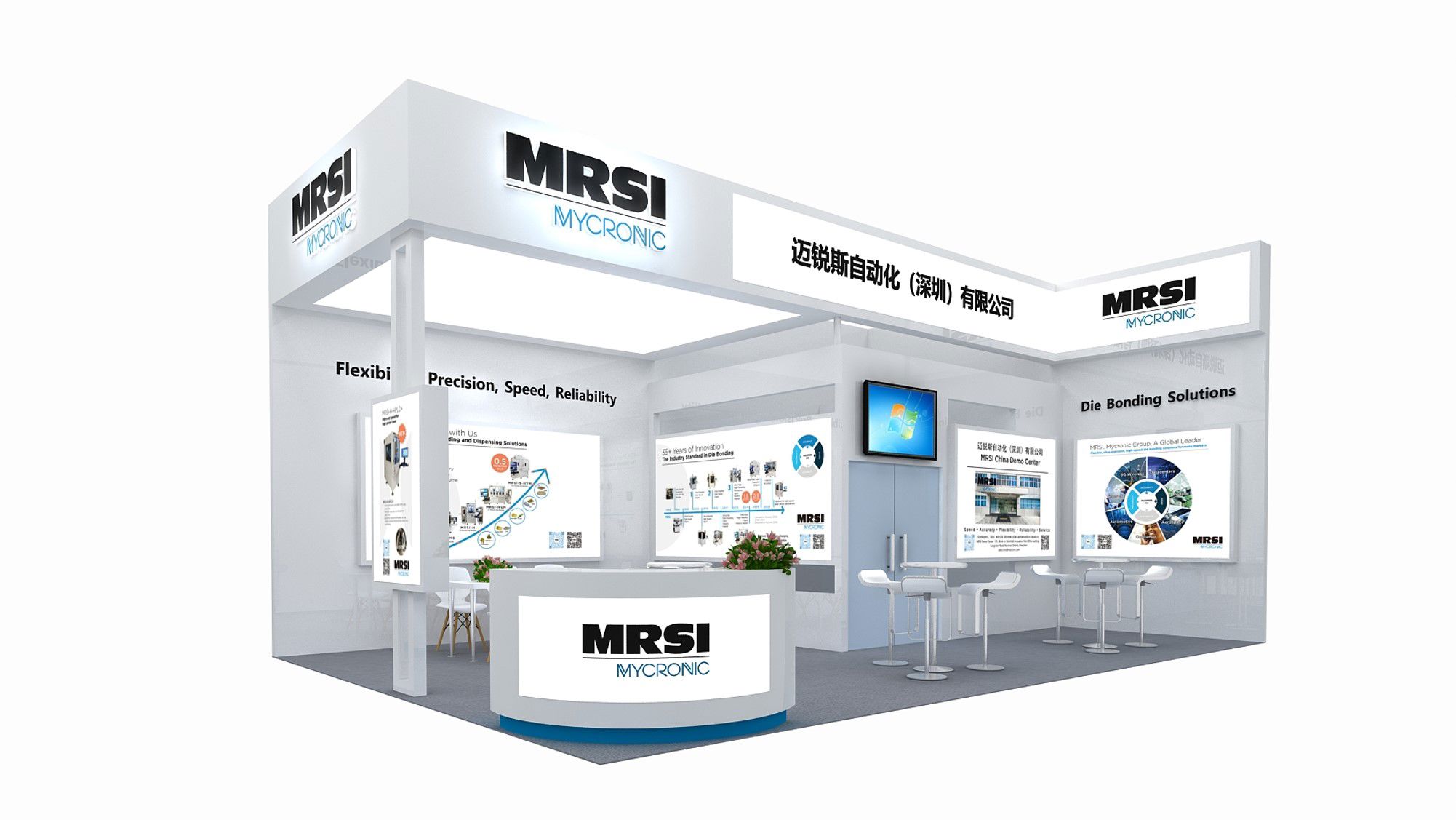 MRSI Mycronic to showcase and present innovative die bonder solutions at CIOE 2023
MRSI, a part of Mycronic Group, will exhibit our family of die bonders and present at the 24th China International Optoelectronic Exposition (CIOE) from September 6-8th, 2023 at the Shenzhen World Exhibition and Convention Center. MRSI Mycronic will demonstrate how our products and services can meet the needs of various markets, such as datacom, LIDAR, medical, and high performance laser diodes, and chiplets.
At the exhibition, MRSI Mycronic will provide live product demos of the recently launched MRSI-H-HPLD+, a new variant of the successful MRSI-H-HPLD that is tailored for high-power laser die attachment applications. The MRSI-H-HPLD+ significantly improves the throughput by using parallel processing while maintaining high accuracy and flexibility. It can handle a wide range of die sizes and substrates, and can achieve high accuracy with high-speed eutectic bonding.
Dr. Limin Zhou, Senior Director of Strategic Marketing at MRSI Systems, Mycronic Group and General Manager of MRSI Automation (Shenzhen) Co., Ltd will present "The Evolution and Trends of Optoelectronic Chip Packaging in the AI Era" during the Optoelectronic Chip Design, Manufacturing, and Packaging Technology Forum on September 7, 2023. He will share his insights on the challenges and opportunities of optoelectronic chip assembly in the context of artificial intelligence.
"MRSI Mycronic has been a leader in die bonding solutions for 40 years, serving customers across various industries and applications. We are proud to showcase our latest innovations and achievements at CIOE 2023, and we look forward to meeting with our existing and potential customers in China and beyond," said Dr. Zhou.
For more information about MRSI Systems and to schedule a demo, please visit www.mrsisystems.com or contact sales.mrsi@mycronic.com.
---
About MRSI Systems
MRSI Systems (a part of Mycronic Group) is the leading manufacturer of fully automated, high-speed, high-precision and flexible eutectic and epoxy die bonding systems. We offer solutions for research and development, low-to-medium volume production, and high-volume manufacturing of photonic devices such as lasers, detectors, modulators, AOCs, WDM/EML TO-Cans, Optical transceivers, LiDAR, VR/AR, sensors, silicon photonics, co-packaging optics, 3-D hybrid packaging, and optical imaging products. With 35+ years of industry experience and our worldwide local technical support team, we provide the most effective systems and assembly solutions for all packaging levels including chip-on-wafer (CoW), chip-on-carrier (CoC), PCB, and gold-box packaging. For more information visit www.mrsisystems.com
---