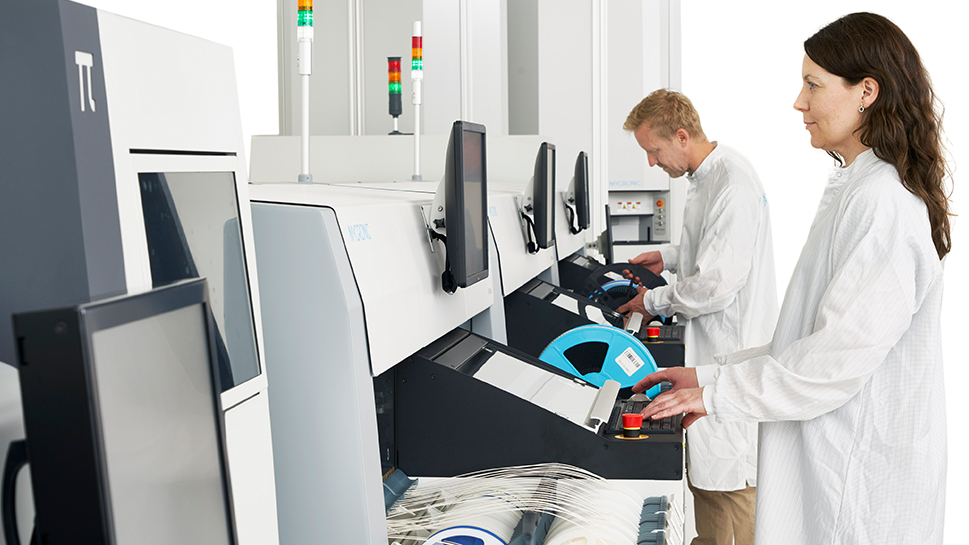 United Kingdom of Great Britain and Northern Ireland
English
Improve Your Efficiency with Mycronic's MYPro line
Where:
Little Hulton, Manchester, UK
These open days will be held at Minicam's production site in Manchester, presenting their Mycronic MYPro line factory setup. Minicam specialises in the manufacture and distribution of high reliability Pipeline Inspection Systems, including Proteus Crawlers, SOLOPro+ Push Cameras and Reporting Software.
These events are open to those of you who have an interest in learning about the latest developments and best techniques and wish to improve your yield and efficiency. The two open days will consist of various live demos and presentations held by Mycronic's industry experts. Delegates can register for one or both days.
When?
- June 28th, 9.30 - 15:30 GMT: Improve your SMT efficiency
- June 29th, 9.30 - 15:30 GMT: Improve your SMT efficiency


Where?
Minicam, Little Hulton, Manchester, UK


Example of live demonstrations and presentations:

- Intelligent component storage & guided kitting offline kitting process
- Solder paste jet printing
- SMT placement
- AOI inspection
- Jet printing introduction
- Inspection, SPI linking with jet printing
- SPI & AOI correlation, reduce false calls
- Kitting, tracking components, integration with intelligent storage


Pre-registration required.
Register here
The events are free, lunch included.
Email for details: mark.flaskett@mycronic.com.


Agenda for each day:
| | |
| --- | --- |
| When | What |
| 9.30-10.00 | Arrival |
| 10.00-10.10 | Open day introduction |
| 10.10-10.30 | Customer experience - Mini-Cam presentation |
| 10.30-10.50 | Solder paste jet printing, improve printing yields |
| 10.50-11.10 | Solder paste inspection, monitor your processes |
| 11.10-11.30 | Component storage, offline kitting, streamline material handling |
| 11.30-12.00 | DEMO: Solder paste jet printing MY700 |
| 12.00-12.30 | DEMO: Component storage and offline kitting MYTower |
| 12.30-13.15 | Lunch |
| 13.15-13.35 | Flexible SMT placement |
| 13.35-14.00 | Inspect and analyse your SMT processes |
| 14.00-14.30 | DEMO: Flexible SMT placement MY300 |
| 14.30-15.00 | DEMO: AOI inspection and analyse with MYWizard |
| 15.00-15.30 | Close Q&A |
Event partner: