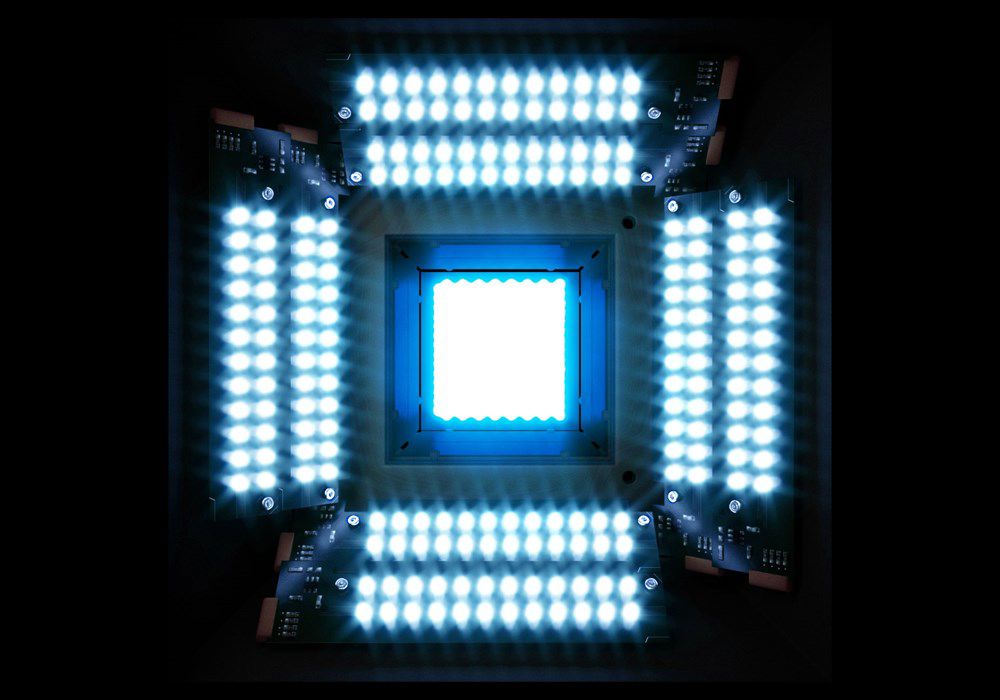 Faster. Sharper. Smarter.
How a new vision technology is bringing faster cycle times and higher resolution to 3D AOI
With rapid electrification comes massive change. From electric vehicles to industrial robotics to power control systems, the world is witnessing the roll-out of advanced electronics by the billions. Each more complex and more specialized than the last. And each requiring the highest levels of quality and reliability. How will manufacturers of electronics seize this growing opportunity? The latest vision technology from Mycronic points toward a faster, sharper, and smarter path forward.
Accelerating electronics inspection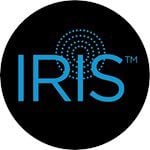 Clearly, the pressure is on for electronics manufacturers to produce a wider variety of products at higher volumes than ever before. Often while managing a global component shortage that places extreme demands on flexibility and reduction of waste. At the end of the day, the manufacturers of today's most vital electronics have little choice but to find new ways to improve inspection performance and cycle times without compromising on quality.
Mycronic's latest contribution to this effort is aimed at the heart of one of their key limiting factors: the speed and accuracy of 3D AOI inspection.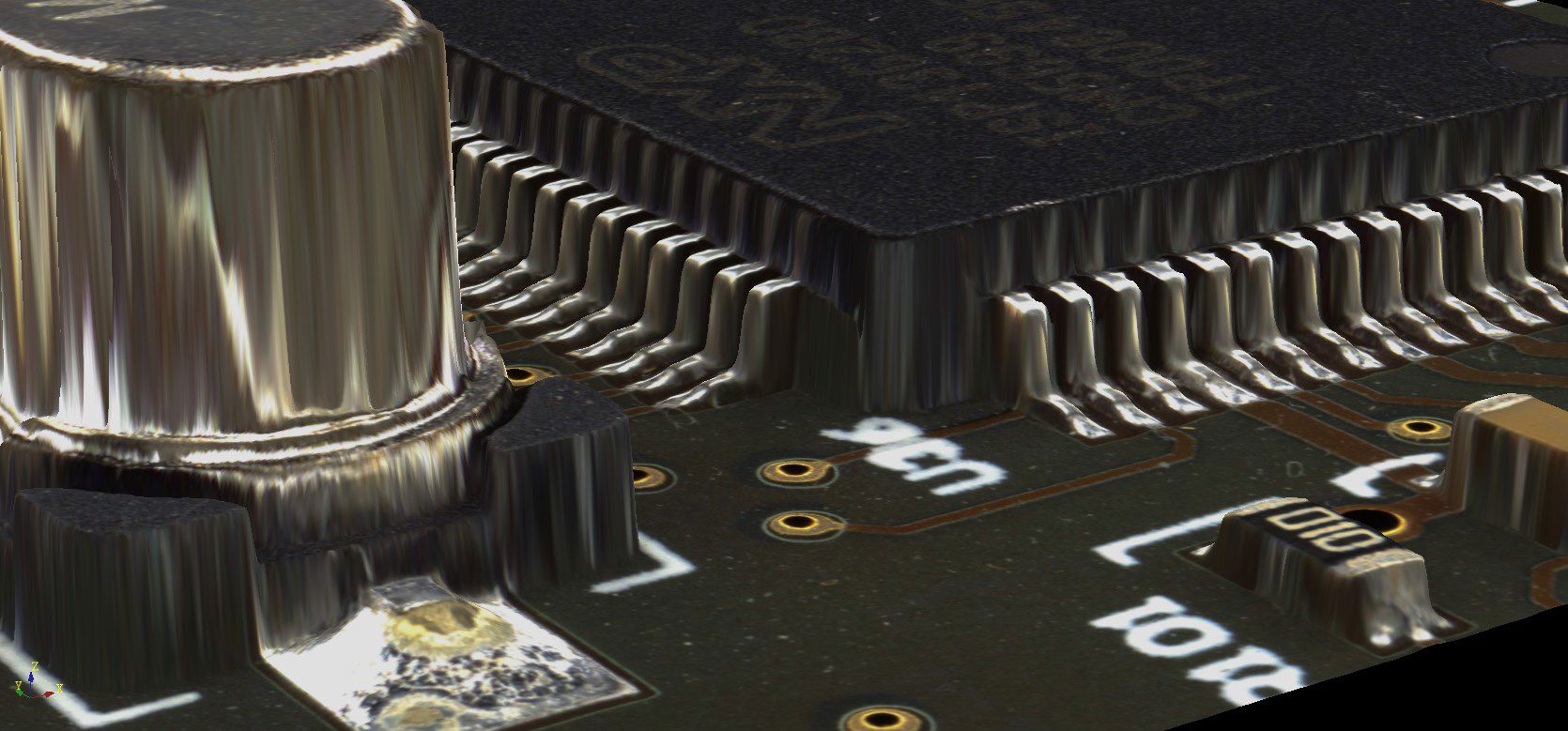 Enhanced review with high resolution images
Speed and resolution with zero compromises
With the new Iris 3D AOI vision technology from Mycronic, it's now possible to achieve the industry's highest resolution 3D image capture at cycle times up to thirty percent faster than with previous inspection systems. "To be clear," explains Alexia Vey, Product Manager at Mycronic, "this is a speed increase of thirty percent for the full inspection cycle, from image acquisition to processing. Considering the system also handles nearly twice as many pixels, this is quite a remarkable performance improvement."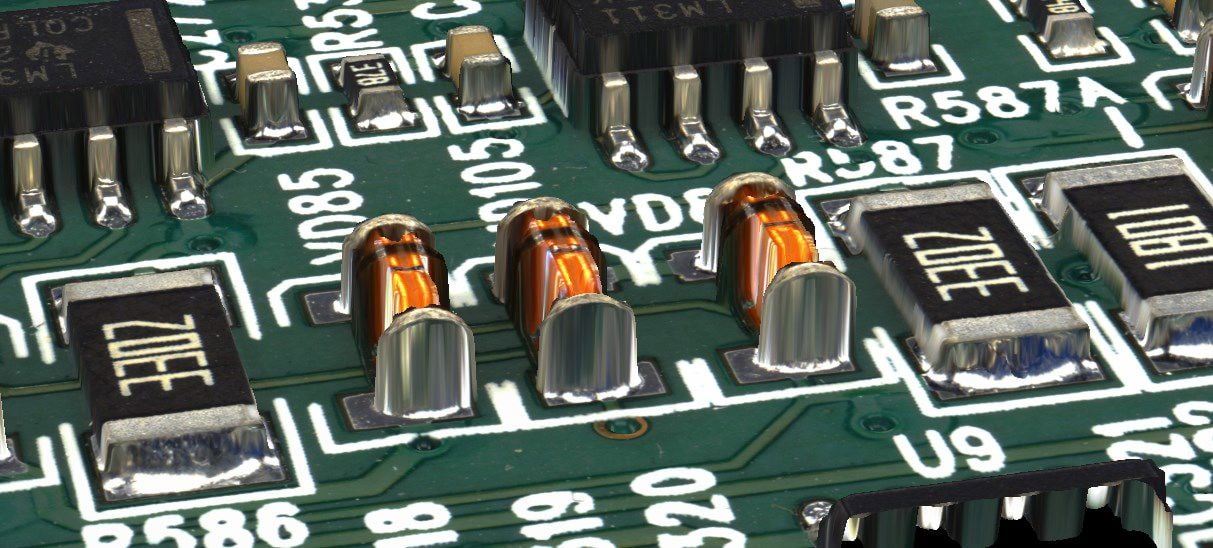 Glass diodes have never been so sharp.
The next generation in 3D imaging
Key to enabling the next-generation Iris technology is a range of best-in-class laser scanners, image sensors, lighting and computing systems. To expand the system's field of view by 33%, a faster 3D laser sensor has been combined with improved telecentric optics. When it comes to resolution, the Iris system includes a new image sensor capable of capturing pixel sizes of 13.7 µm, resulting in an astounding 3.45µm XY measurement resolution using sub-pixel technology. Together, these and other enhancements amount to a combination of speed, accuracy and coverage that is unmatched by any other system on the market.
Smarter computing
Capturing 3D files of this size and resolution is one thing. Processing them at manufacturing takt time is quite another. This is why Iris integrates a new generation of more powerful graphic processors together with more efficient 3D construction algorithms. As a result, the new imaging technology is able to achieve both wider test coverage and enhanced review images for components as small as 008004/0201M – all while significantly accelerating processing speed.
Available for MYPro I series and K series systems
Iris 3D AOI vision technology is available as standard on all new MYPro I series 3D AOI systems. It is also available as a retrofit kit for existing K series 2D AOIs in need of an upgrade to 3D, as well as for K series 3D AOIs that demand improved processing speed.

THT and press-fit inspection
Working together toward zero defects
According to Clemens Jargon, Senior VP of Assembly Solutions High Flex at Mycronic, the development of the groundbreaking Iris technology is part of a long-term collaboration with tier-one EMSs and OEMs in automotive, aeronautic, industrial, and medical electronics. "These are extremely high-reliability electronics, so we share a common vision with these customers to enable zero-defect PCB manufacturing," says Clemens. "Iris is a clear example of how we can work together successfully to continuously improve production quality, productivity, and efficiency. It's proof that we can answer the needs of the most demanding production processes today while giving manufacturers a competitive edge for the future."