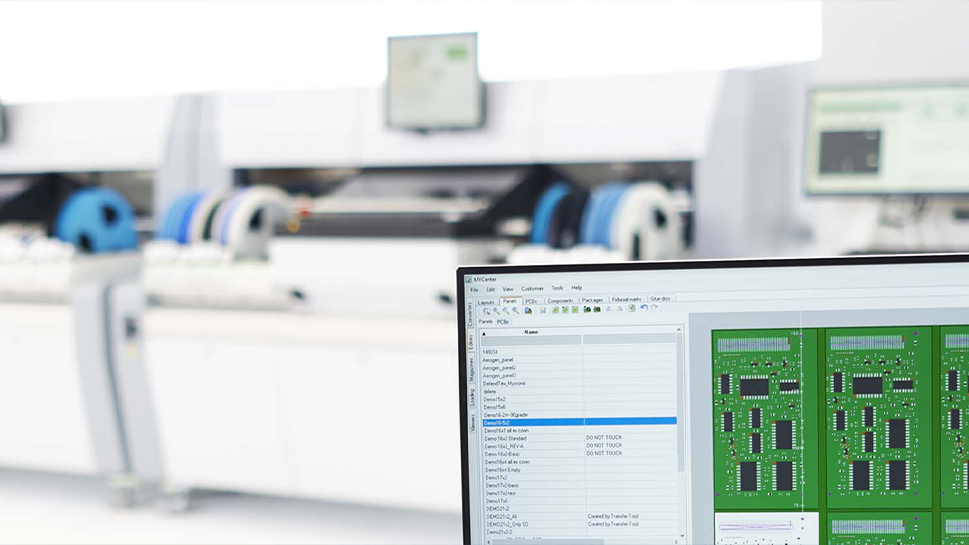 Mycronic 4.0
Take your productivity to new heights
Productivity. It's a growing concern for the entire SMT industry. Last-minute customer requests. Increasingly complex boards. Stock accuracy and inventory issues. And more and more changeovers together with an increasing number of new product introductions.
Challenge
The result, according to one study, is record-low productivity for many operations – often as little as 20%, with as much as 75% overstock.* And although most managers are aware of these facts, they've felt powerless. Until now.
Initiatives like Industry 4.0 and Smart Factory are high on the agenda for many companies. Mycronic's response to these companies' growing concerns, and the SMT industry's need for higher productivity, is Mycronic 4.0.
* Mentor Graphics White paper, "Five statistics that will drive changes in PCB manufacturing"
Solution
To be successful in today's fast-paced electronics industry, you need to be able to handle it all – from smaller batch sizes and increasing board complexity, and a wide variety of advanced ICs with I/O counts increasing by the minute, to chip components barely visible to the naked eye.
Mycronic 4.0 is a complete, agile manufacturing solution that masters the complexity of modern electronics production – a highly automated, intelligent factory for just-in-time production, with 100% stock accuracy.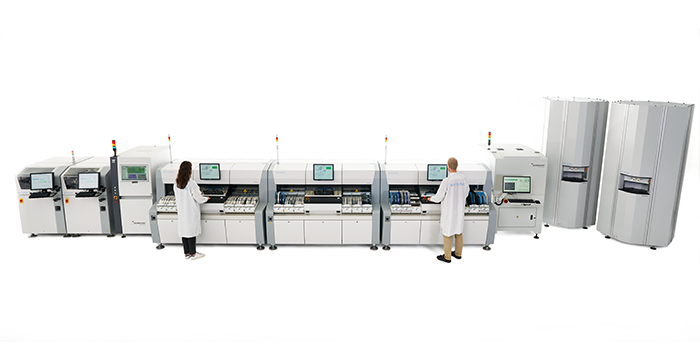 From innovative feeder technology and automated traceability systems, to comprehensive software solutions covering the entire chain of electronics assembly, Mycronic offers one integrated solution, tailor-made for today's complex production environment. We bring our passion for innovation to any type or size of production.
We help you improve the visibility of your planning, and we provide accurate stock levels in real time. We supply the technology to build the most complex boards with perfect accuracy and solder joints of unsurpassed quality. Our systems help you proactively replenish your assembly lines, and our material handling software keeps track of every reel, making sure your machines never stop due to a missing component.
Promise
At Mycronic, we are committed to developing solutions that improve efficiency for your entire operations. Solutions that bring real value to your business. We go beyond the assembly line and locate efficiency leaks throughout the factory floor. With our 360 degree approach to SMT manufacturing, we help you bridge performance gaps, and accelerate your success.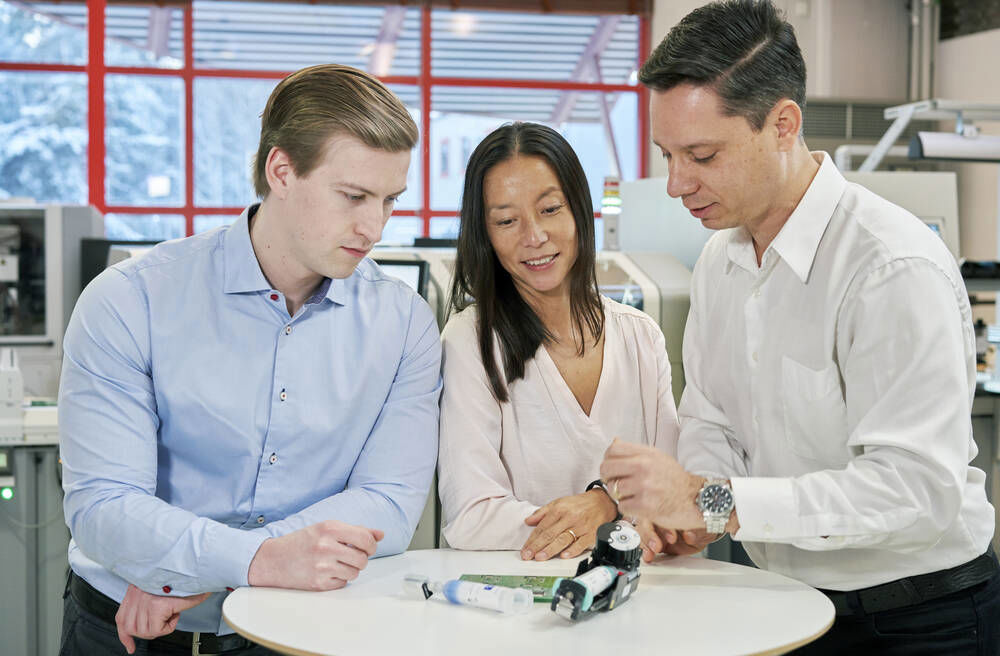 Why wait for Industry 4.0 or Smart Factory to achieve the factory-wide productivity of tomorrow? As a business partner to many of the world's most advanced electronics manufacturers, we've been systematically solving these challenges for more than 30 years. With Mycronic 4.0, we're bringing together our unmatched experience and solutions to transform your business, and our industry, today.