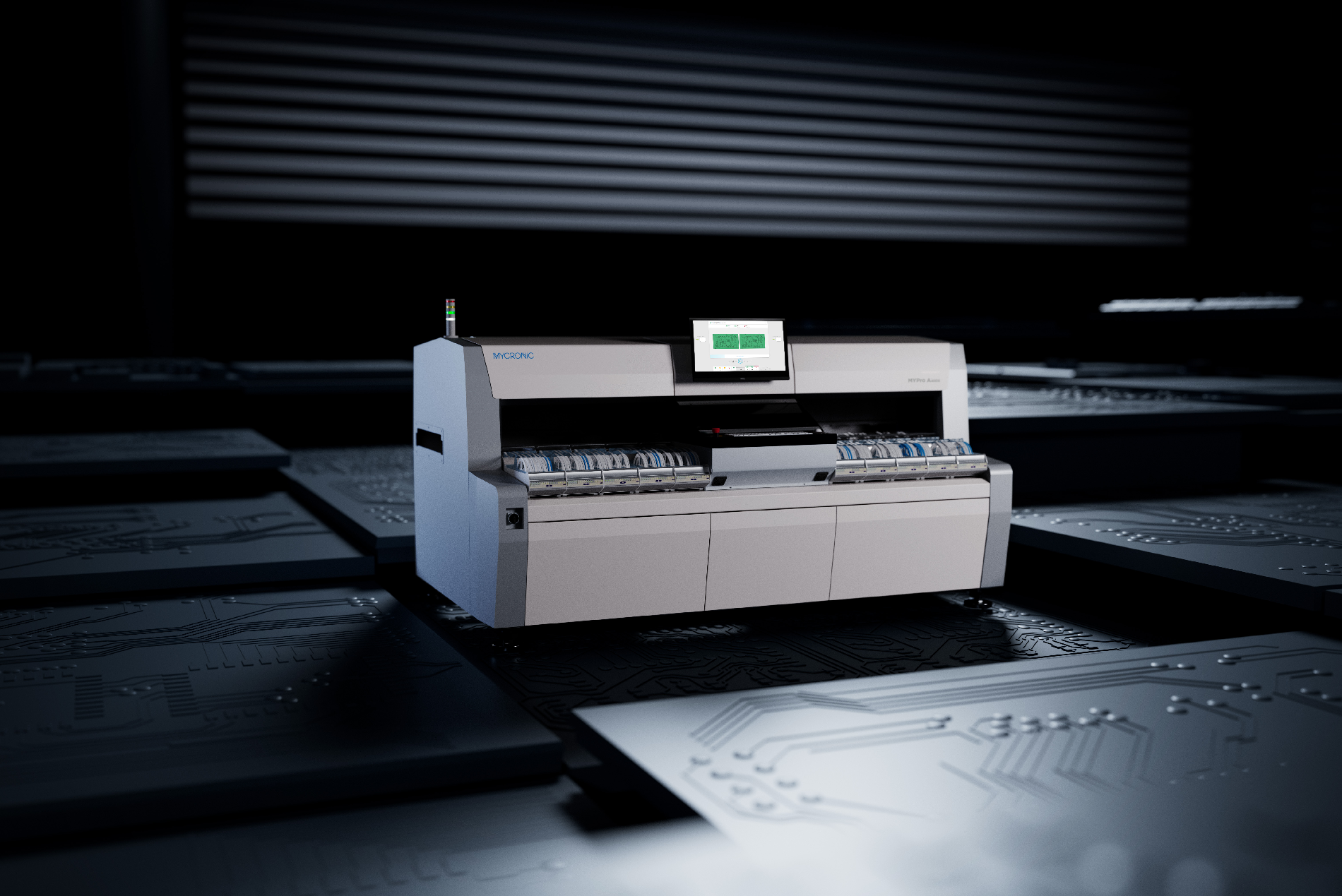 Turn up the volume
The MYPro A40: Agility accelerated
The MYPro MY300 set the benchmark for productivity in high-mix PCB assembly. Now its successor, the MYPro A40, is raising the bar even further with 48% faster placement speeds and an ability to mount six times larger components with the MX7 high-speed mounthead. All so you can master any product mix. And pump up production volumes to levels never seen before.
As Mycronic customers continue to grow, so do their demands. Whether it's handling bulkier, odd-shaped components, scaling up to serial production or eliminating all possible machine calibration and maintenance, the obstacles often boil down to the age-old tradeoff between speed and flexibility. Now, with the all-new MYPro A40
pick-and-place, high flexibility and high-speed assembly have come together at last.
The MYPro A40 in brief
Boosted output: 48% higher throughput speeds
Expanded possibilities: Mount six times larger components with MX7 high-speed mounthead
Simplified workflow: New intuitive graphical user interface
Add additional machines to your line with Mycronic's scalable pick-and-place solution, the MYPro A40. The MYPro A40DX has two MX7 high-speed mountheads, and one high-precision head capable of placing components from 03015 mm up to 99×73×22 mm.
MYPro A40DX-13: feeder capacity up to 160×8 mm reels
MYPro A40DX-17: feeder capacity up to 224×8 mm reels
Two ambitious goals. One powerful mounthead technology.
New components require new capabilities. A mounthead accurate enough, and versatile enough, to flawlessly handle parts as big as 45×45×15 mm, as small as 0.4×0.2 mm (01005), and everything in between. Together with a new in-house developed servo platform capable of optimizing every movement to reach the highest possible placement speeds without damaging, mis-picking or dropping components. These are the twin goals that drove the development of an entirely new mounthead: the MX7.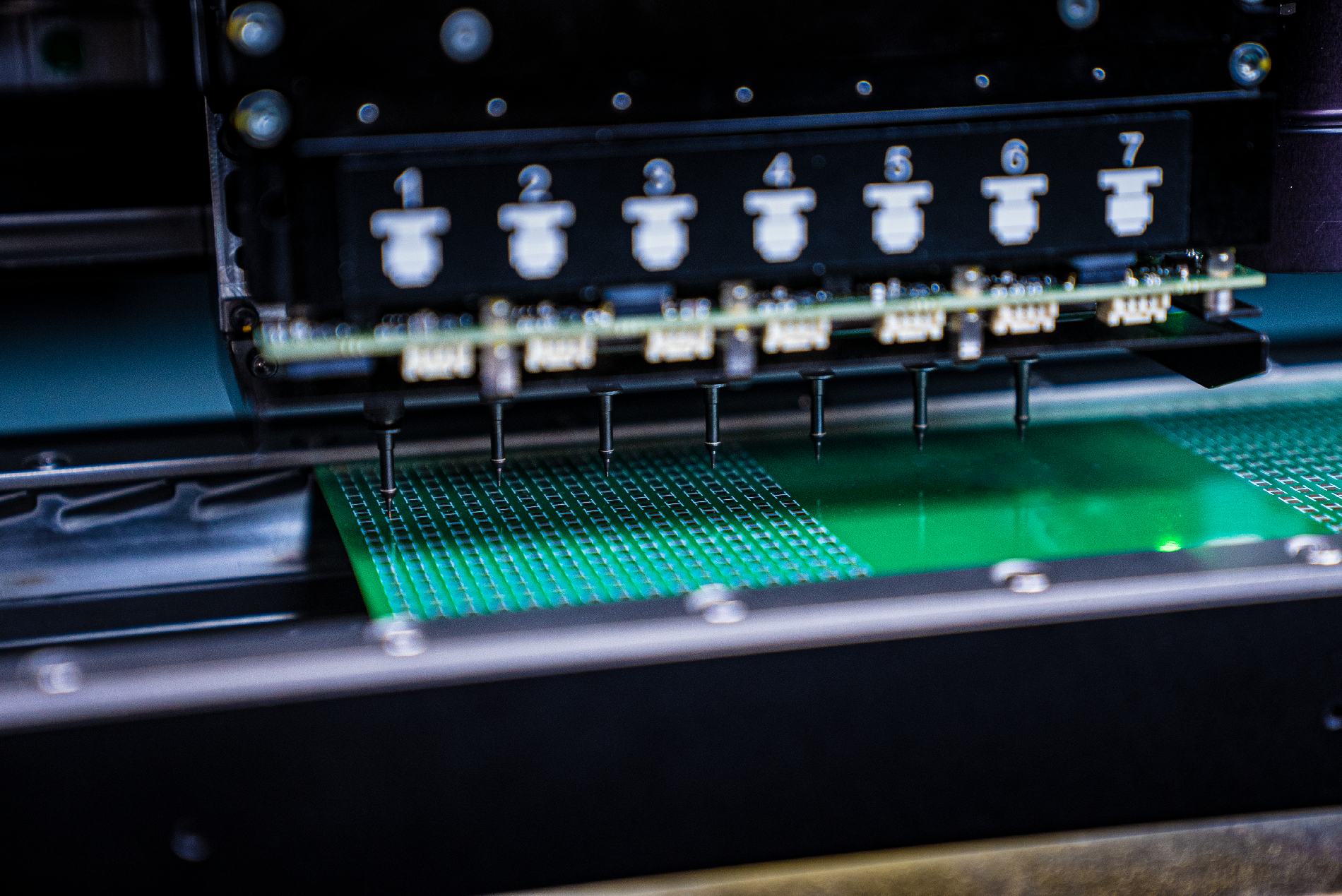 At the heart of the MYPro A40, the all-new MX7 mounthead integrates seven independent nozzles with 14 motors to unlock new levels of versatility when picking and placing a diverse range of component types. Thanks to an advanced servo system, updating at a rate of 80,000 times per second, it ensures an unprecedented combination of control and speed by optimizing every movement across up to 224 interchangeable feeder positions and a 640×510 mm board placement area.
48% faster throughput
The result is a significant increase in placement speed to 59,000 cph, compared with the 40,000 cph top speed of its predecessor, the MYPro MY300. "And this is just the IPC-rated speed," emphasizes Liam Karlsson, Product Manager Placement. "In reality, the productivity gains are even higher since a substantially wider component range can be handled without changing mountheads or introducing any other additional downtime."
For high-mix manufacturers reluctant to take on long series production runs, this rise in output opens up far higher volume production capabilities without necessitating costly – and often idle – investments in a dedicated high-volume line.
At the same time, the MYPro A40DX gives dedicated volume manufacturers the opportunity to expand their product mix without sacrificing speed. With the industry's fastest changeovers, flexible feeders and powerful process control systems, the MYPro A40DX makes it possible to seamlessly shift between series production and single-board prototypes. This flexible production concept allows manufacturers to adapt to the accelerating innovation cycles, complex board designs and rapid prototyping demands that are increasingly driving the development of the electronics industry.
Six times larger components
One such sign of change is an expanding diversity of components, placed in increasingly dense board designs. The trend toward just-in-time component deliveries further complicates material flows, creating new risks for supply bottlenecks and line stoppages.
The new MX7 mounthead addresses these challenges through a custom design in which each of seven nozzles moves independently in theta and Z axes. Able to pick, rotate and place individually, these extremely space-efficient nozzles significantly reduce the risk of dropping, mis-picking or damaging components. Capable of handling the industry's widest range of components – including those up to six times larger than the maximum size placed by the previous high-speed mounthead – the MX7 makes it possible to handle a growing array of component technologies within a single, versatile machine.
A high precision mounthead complements the MX7 to mount chip components as small as 0.3×0.15 mm (009005), and components as large as 99×73×15/22 mm.
All-new graphical user interface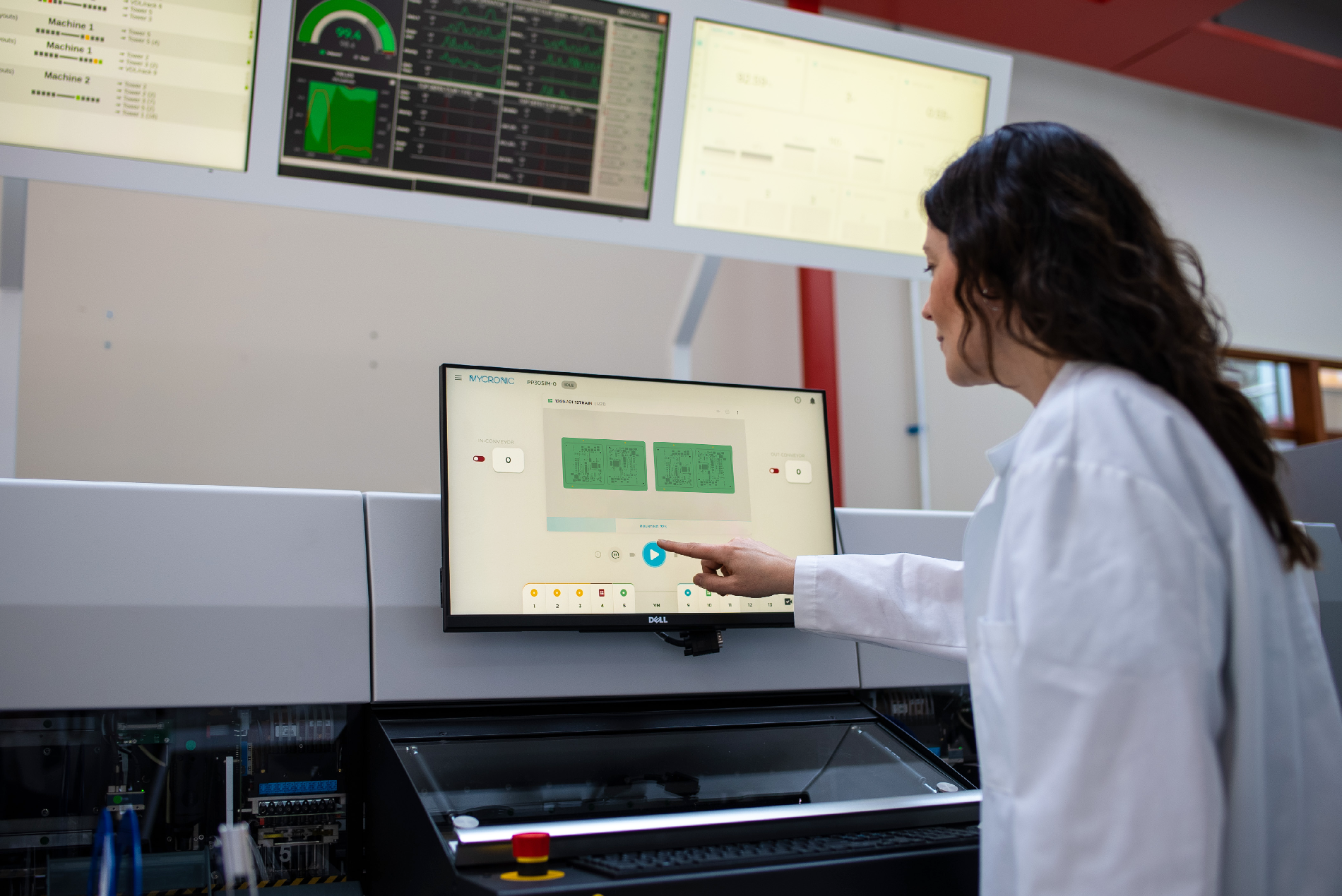 Any high-mix platform, of course, is only as efficient as its operator. Which is why Mycronic has devoted substantial effort into equipping the MYPro A40 with a new graphical user interface that maximizes manufacturers' most scarce asset: operator attention. Simple, yet powerful, the new GUI provides uncomplicated, step-by-step touchscreen guidance while raising visibility of the most relevant process data. In an industry with relatively high staff turnover rates, this intuitive graphical interface makes both training operators and running the pick-and-place process smoother – and more error-proof – than ever before.
A united force of high-mix engineering
Behind the scenes, the development of the MYPro A40 brought together a diverse range of skills from Mycronic's global R&D resources. In Sweden, a long heritage of high-mix expertise and close customer collaboration was brought to bear on servo and software development, while a dedicated team of mechanical engineers in Japan ensured that the new MX7 mounthead reached the highest levels of technical performance.
"The MX7 launch became a reality thanks to the mixture of Swedish and Japanese cultures, and that's what I found most interesting," says Yuji Tanaka, Group Manager Mechanical Design. "The R&D teams in Mycronic Sweden and Japan excel in different areas: the former prioritizes customer usability, while the latter strives for machine performance, such as speed, quality and reliability. Both parties openly provided new ideas and were willing to understand how the others thought. In that sense, the MX7 is a fantastic example of leveraging one another's strengths."
A new backbone for the future of flexibility
Looking ahead, the new MYPro A40 represents yet another significant milestone in the effort to bridge the gap between flexible, high-mix assembly and high-volume series production. The recently introduced I series 3D AOI with accelerated programming and takt times, the high-capacity MYTower series X material handling system, the high-volume MY700 jetting systems and a range of supporting software solutions all add to this growing list of innovations. Together, they form an entirely new generation of integrated MYPro Line assembly solutions – the industry's most state-of-the-art production solution for flexible PCB assembly.
In a world where business growth depends on the ability to profitably take on any job, any component and any batch size, the MYPro A40 adds a powerful new tool to Mycronic customers' growing arsenal.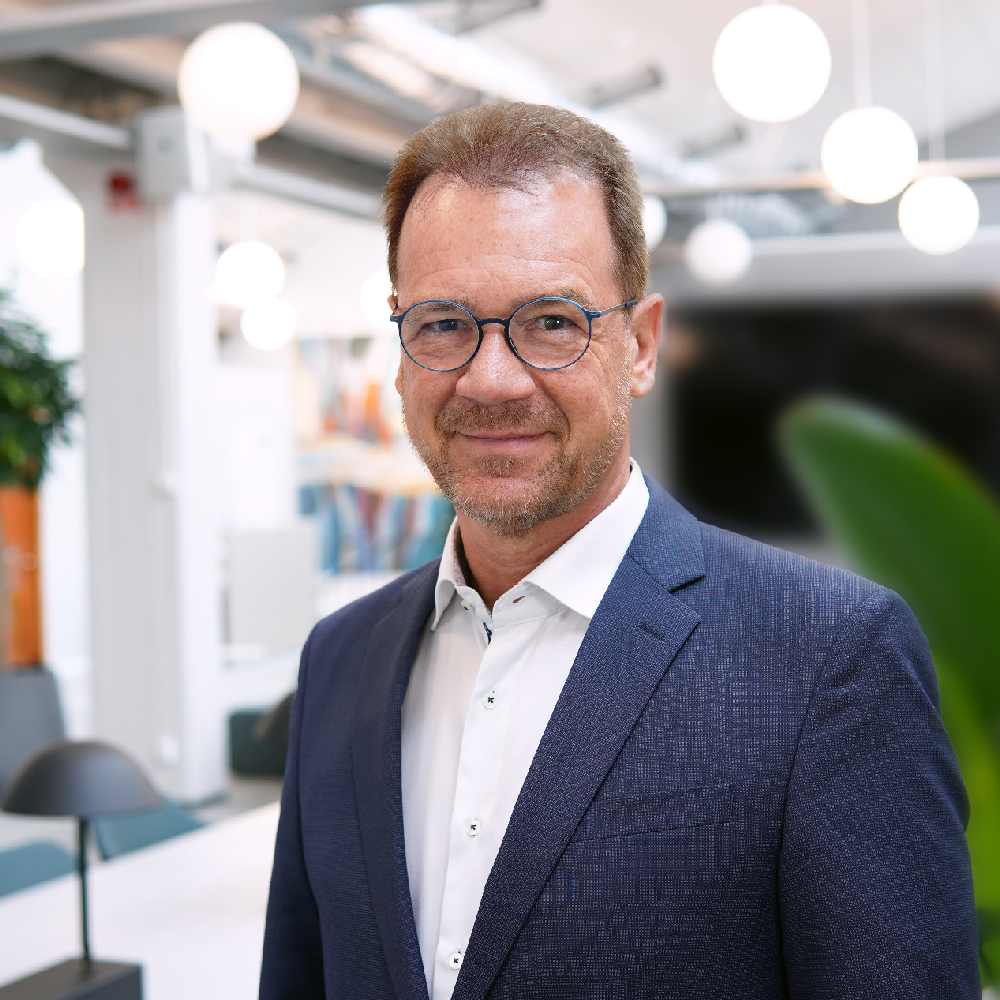 "For me," says Clemens Jargon, Sr VP High Flex Division at Mycronic , "the most exciting part will be to see how customers use this to platform to scale up their production and accelerate delivery times. Times are changing, and I'm confident that the MYPro A40 will open up entirely new opportunities for our customers' next phase of growth."
The development of MYPro A40