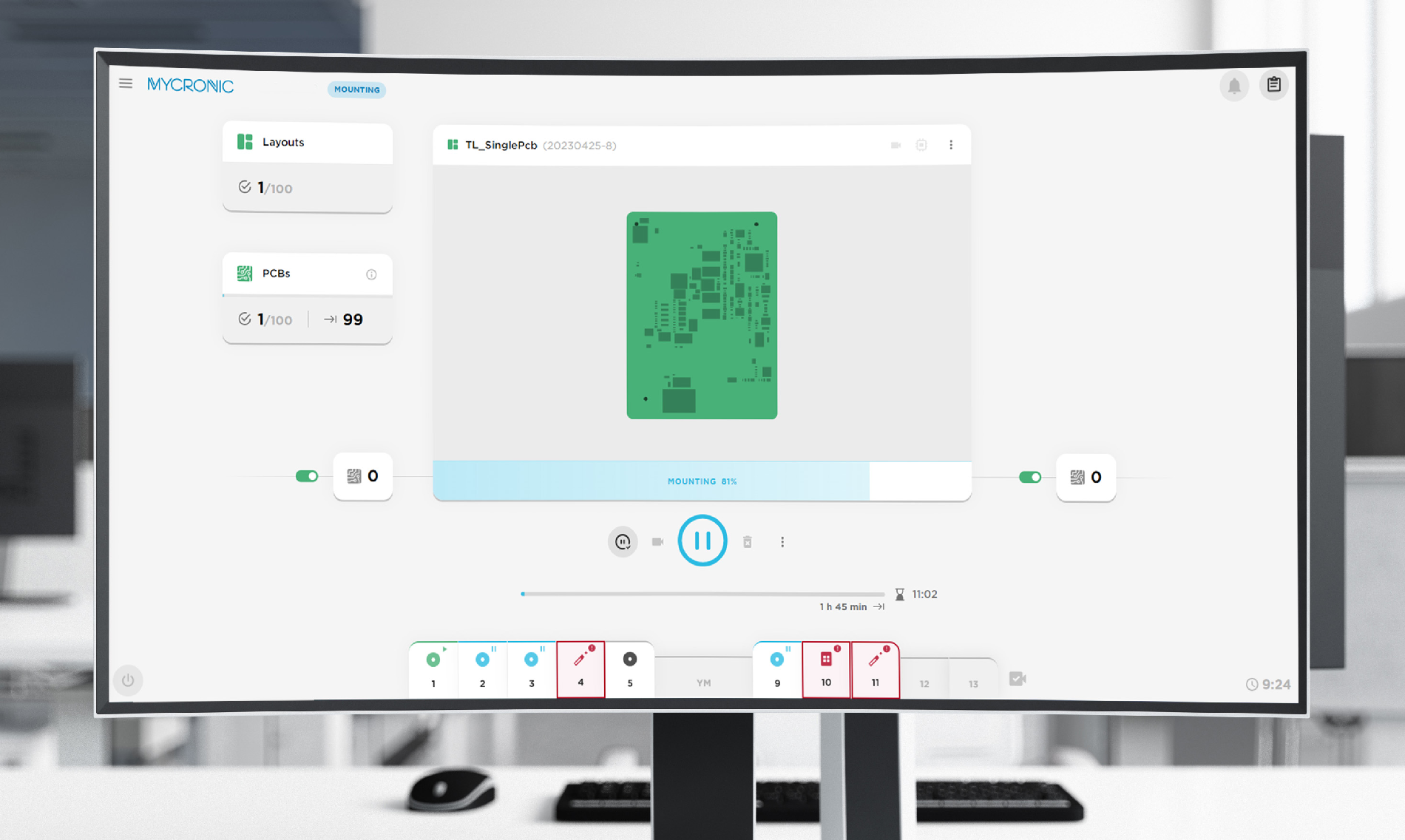 User-driven design
Introducing the all-new pick-and-place graphical user interface
An all-new pick-and-place graphical user interface (GUI) raises the visibility of vital process data while providing simple, intuitive touchscreen guidance. It makes operator training simple, day-to-day functions more accessible and program settings virtually foolproof.
Improved data visibility: Track the status of ongoing batches, number of boards produced and boards remaining.
Manage material flows: Real-time information on which components and feeder types have been loaded, including reels, sticks and trays.
Stay alert: Stay focused on the right tasks with improved operator alerts and easy message log filters. Easily find information and choose actions with active options highlighted in green while others fade to grey.
Current board status: Check the status and time remaining on current boards in production.
Automatic pause: Set an automatic pause for manual removal and inspection of golden boards.
Conveyor status: Easy overview of all boards and gates in the machines, including clear alerts for any errors in the IO Conveyors.
Visual board overview: Clear overview of exactly which product is running, in grey when waiting to start, in green when in active production.
Batch time estimates: Estimates on time left to batch completion drawn from MYPlan. Follow MYPlan to stay on schedule and pair with MYCenter Analysis to easily and significantly improve machine utilization.
Improved feeder trimming for larger components: See multiple images simultaneously for large components.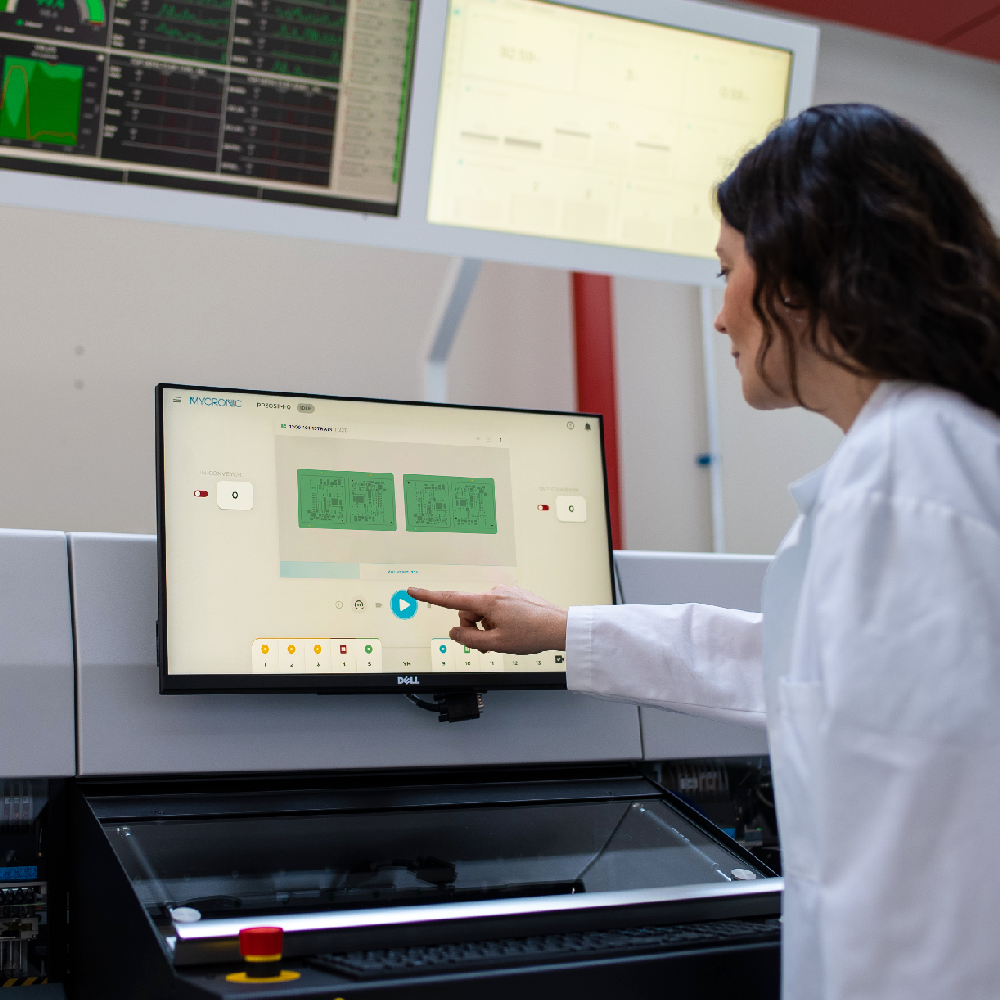 The new graphical user interface will be available on all MYPro A40 models, and will be retrofittable on all MY300 models with software version TPSys 6.0 or later. Contact your local Mycronic representative for more information.