MYCare services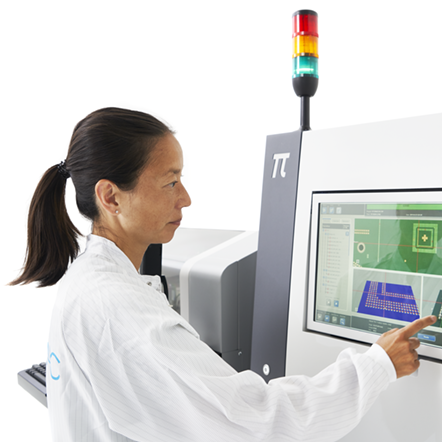 MYCare services
Higher uptime With professional preventive maintenance from a global service organization
Improved utilization Enabled by efficient trainings to raise the knowledge level of all users
Real productivity As a result of our services to help improve your process
MYCare for profitable production
We adapt to your needs. To enhance your business, we offer personalized levels of service and support in three distinctive areas:
Equipment
Your equipment needs to be maintained and supported by the best to maximize uptime and production volumes. You're in good hands with Mycronic, with an organization that collectively has more than 550 years of experience in field service.
Knowledge
Knowledge is the key to maximizing utilization. With accurate knowledge for all steps in the production flow, you can ensure that you get the best out of every step in the process. We can provide timetabled training at a training center, customized on-site training, and even training remotely to help make you as efficient as possible.
Process
A finely tuned process that supports a good work flow is crucial for achieving high productivity. We can help you identify your bottlenecks and how to resolve them. With our optimization service, we carry out on-site audits to see your entire production process and report back our findings to you. And we don't just leave it at that. We aim to be your partner in the development of your processes.
Our services can be performed at our premises, onsite or remotely.
MYCare service level agreements
It all begins with MYCare Start, which is free of charge for the first year after installation to give you a head start with full support. From year 2, you can choose from four different service levels (MYCare 1 to MYCare 4) depending on your production and requirements. With a full range of options, you can even tailor MYCare to suit all your needs.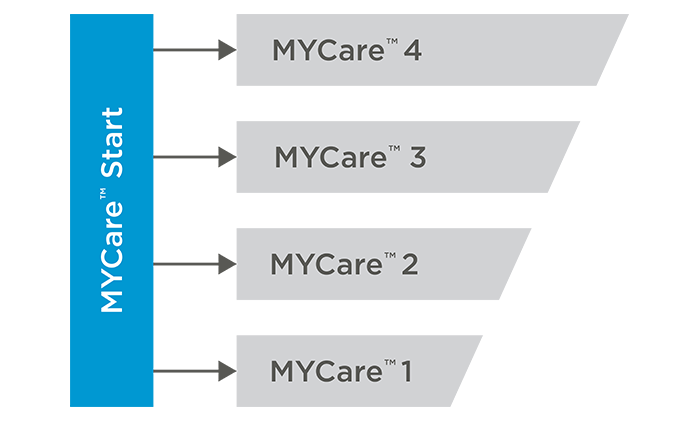 Our offering
Because your Mycronic equipment may very well be the single most important investment in your business, we take great care to ensure it operates at peak efficiency. Therefore the level of competence that our service personnel has to offer, combined with the breadth of our support network, always puts you first. To enhance your business, we offer personalized levels of service and support – in three distinctive ways:
Equipment

Keep all of your equipment operating smoothly – all of the time. Our unique MYCare service program has been specially developed to offer a selection of technical support, preventive maintenance and level of support to suit your business. We can also help whenever you need assistance with installations, upgrades and spare parts.

Knowledge

The key to making your production run at peak efficiency. Unlock the potential in your personnel with education at your location or in our specially adapted Mycronic training facilities.

Process

We specialize in putting the right processes in place, as well as maintaining them through optimization evaluations. The result is an optimized, more profitable operation and workflow.
Our promise
To maximize the value we add to our customers, we provide:
Performance-based preventive maintenance

By replacing parts based on data, you get more efficient part usage. This kind of maintenance can identify problems before they arise and thus reduce unscheduled downtime.

Engineering expertise – straight from the source

Our continuous investment in training, best practice and a global service network ensures that you get fast troubleshooting.

Continuous improvements

We give you more than maintenance and problem-solving. You get the full circle of improvements through follow-up and further improvements based on activity results.
Contact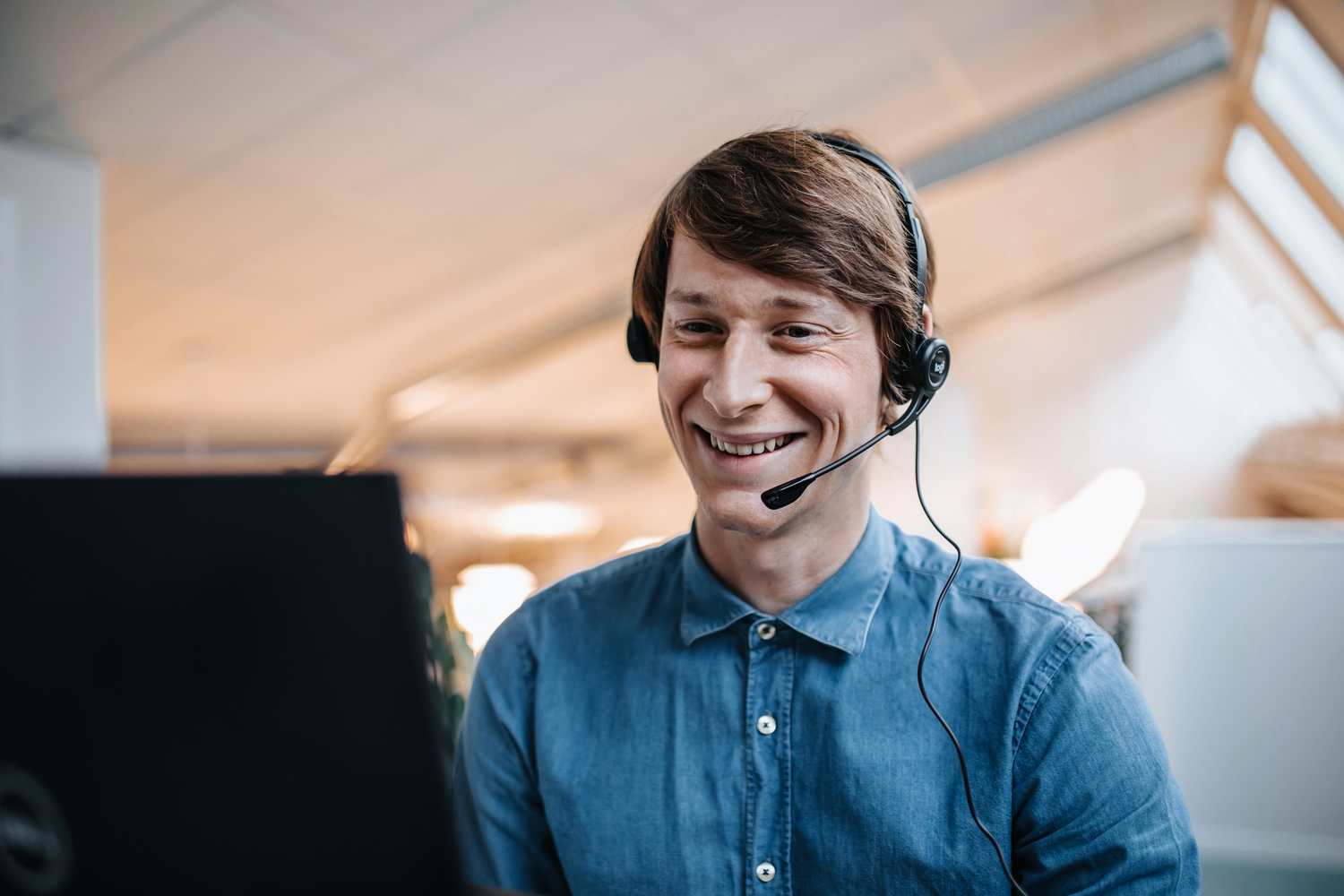 Learn from Mycronic's experts
Sign up here to get updates on upcoming events, latest industry information and product news within Mycronic PCB Assembly solutions.