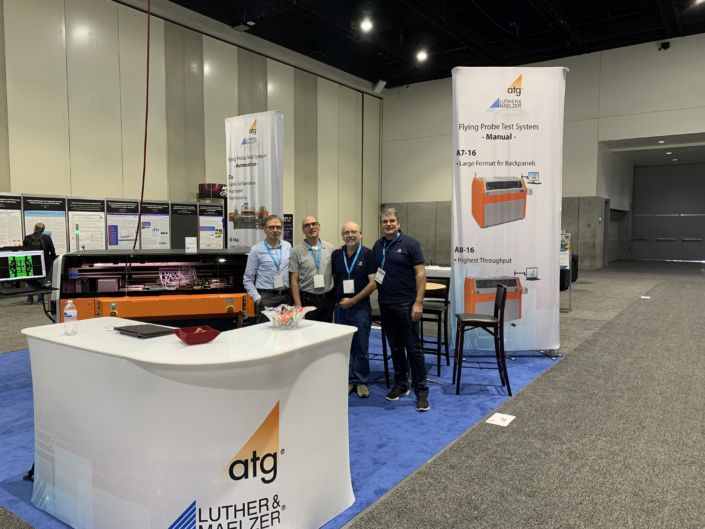 atg Luther & Maelzer exhibit at IPC Apex 2023
This years IPC Apex show was held for the last time in sunny San Diego. The overall attendance over three days was approximately 30% higher than the last couple of years which will hopefully be a sign of additional activity in the market.
As for atg Luther Maelzer, we exhibited our atg A9a flying probe test system and it drew a significant amount of interest. Customers from North America and Europe all stopped by had great chance to get some in-depth information about our latest technology from our atg team members Peter Brandt, Jochen Kleinertz, Henry Martinez und Klaus Koziol.
We are looking forward to build on the success of the IPC Apex show.