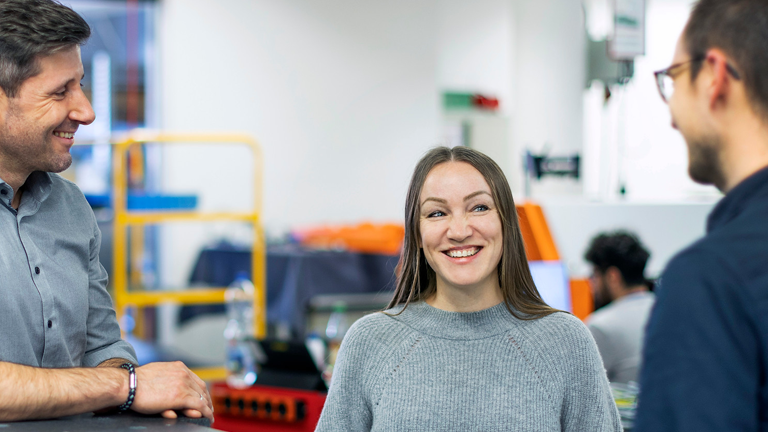 Career
With more than 190 employees worldwide, Mycronic atg Luther & Maelzer is the leading supplier of electrical testing solutions for the Printed Circuit Board industry.
Our headquarters is located in South Germany (Wertheim am Main). We have subsidiaries in Northern Germany, China, and Taiwan as well as an additional service team in the United States.
atg Luther & Maelzer is a member of Mycronic since June 24, 2021. Mycronic is a Swedish high-tech company engaged in the development, manufacture and marketing of production equipment with high precision and flexibility requirements for the electronics industry.
Our employees play an important role in our business culture. We give them the possibility to work self-dependent and to make things happen. This is supported by more than 40 years of experience and our worldwide acting. We are looking for strong personalities, willing to be part of a global player with a powerful team and flat hierarchies.
A good working atmosphere and an open culture of discussion and information policy are waiting for you! A high rate of long-term employees will support your first steps in our company. Benefit from their experience and engagement – we are really proud of it!
Interested to join Mycronic atg Luther & Maelzer?