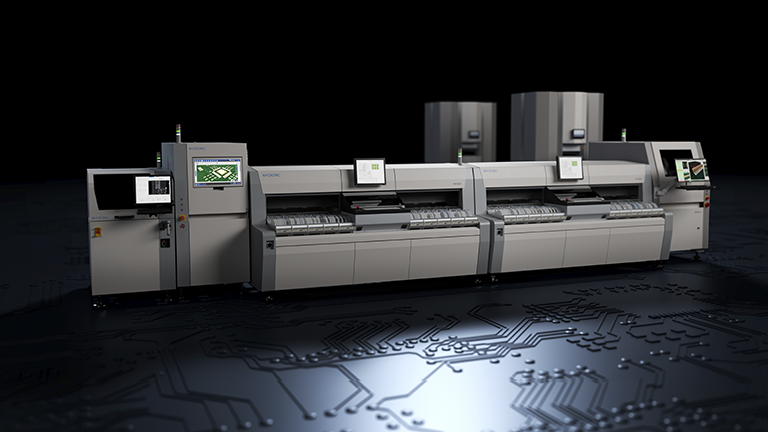 Products
More process data. Faster innovation cycles. Smarter factory systems. As the pace of change accelerates, we're convinced that tomorrow's PCB assembly environment should be a simpler place.
A place where no build schedule is too complex. No defect goes unprevented. And no production is left standing still. From naked board to coated product – and everything in between.
Bring us your bottlenecks, your quality issues and your integration challenges. And put our process experts to the test. Together, we can build the future of flexibility.
SMT assembly solutions
Make your electronic assembly more flexible. With surface mount technology machines, enabling a PCB mount with full visibility planning, complete material tracking, efficient changeovers, automated replenishment, better product quality and supported by intelligent material handling.