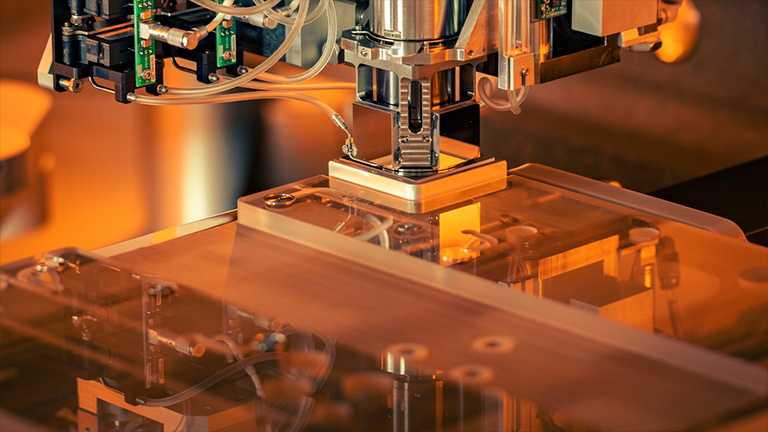 About us at Photomask equipment
Mycronic's mask writers hold a unique position as the world's sole production solution for advanced photomasks that are essential for manufacturing complex displays.
Over several decades we have gathered together and built cutting-edge expertise in developing and producing high-tech mask writers for photomasks.
Mask writers that make displays possible
Our innovative and technically highly advanced mask writers enable a high level of productivity and also extremely high quality and precision in writing complex patterns.
For Mycronic's customers, the ability to deliver increasingly advanced photomasks used in the development and manufacture of, for example, new designs of displays is crucial. Our system can handle photomasks of up to 1,800x2,000 millimeters.
Prexision-series for photomask manufacturing
The latest generation of advanced mask writer systems comprises the Prexision-8/-80/-800 systems. The systems manufacture photomasks for display production up to G8 size for displays in smartphones and tablets. With very high pixel density for the most advanced AMOLED and LCD displays, Prexision-80 and Prexision-800 provide unsurpassed image quality.
Greater opportunities with multi-purpose
Mycronic has developed the FPS series with systems including FPS6100 and FPS8100, systems that can be customized for many different applications and production environments. The system's flexibility allows for improvements in the existing production and the development of new applications.
SLX laser mask writer series for semiconductors
SLX is our next generation semiconductor laser mask writer series, designed to meet the rising demand for photomasks for mature semiconductor nodes. The product will be launched during the year.