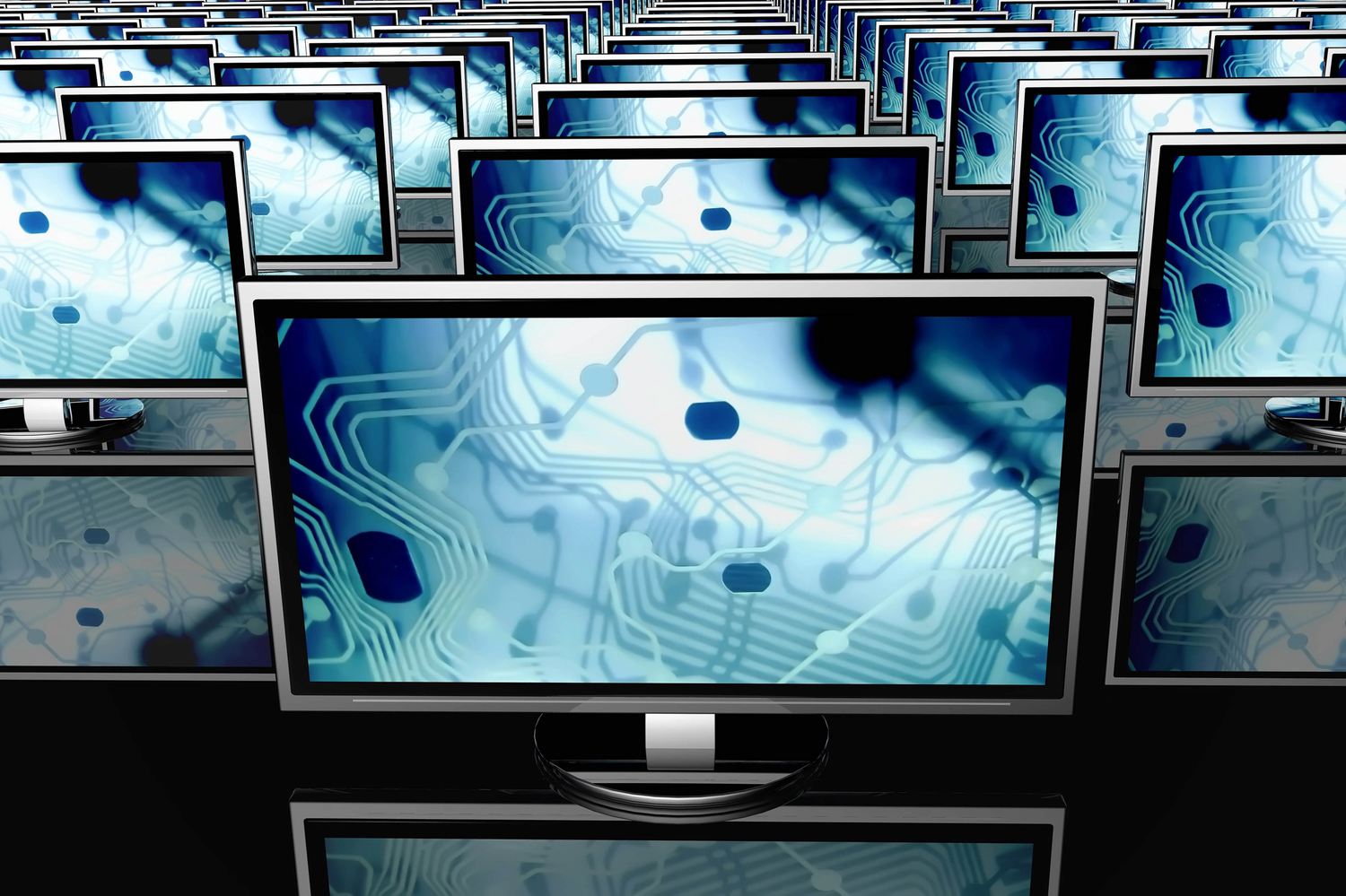 Large area LCD displays
Take your photomask quality to the highest levels
Challenge
On average, the size of LCD displays has been growing one inch every year. Resolution has been increasing, and new product ideas – like curved displays – are entering the market.
In a world of constant innovation, you need supreme quality to remain competitive. Your technology must also have a high yield in the LCD panel manufacturing stage of your production.
Our Prexision systems are the industry standard for photomasks, used by all the world's photomask manufacturers.
Challenges of photomask manufacture for large LCD displays:
Making a set of masks fit together is getting harder and harder. The overlay and registration must live up to the challenging requirements of the LCD display manufacturer.
You must be able to show compliance with the specs, so you also need equipment that can measure down to the nanometer.
With today's ever-growing demand for LCD displays, you need predictable delivery times – a stable system that runs reliably 24/7.


Solution
Our Prexision series are the industry standard for photomasks. They are used by all the world's photomask manufacturers, and are key in manufacturing the quality masks that your customers demand.
Prexision 80 Evo for the most advanced, leading-edge photomasks for LCD.
Prexision 8 Evo for advanced photomasks up to Generation 8 glass size.
Prexision 10 for very large photomasks up to Generation 11 glass size.
Prexision MMS Evo to demonstrate compliance with the specs and the high quality of your photomasks.
To assure consistent quality in your production, your laser mask writer must be well maintained. Our preventive maintenance addresses most issues before they happen. And should you require assistance, our service organization is available close to you.
Promise
Our commitment to the LCD display industry is to supply the highest yield solutions for large area photomask manufacture and measurement on the market.