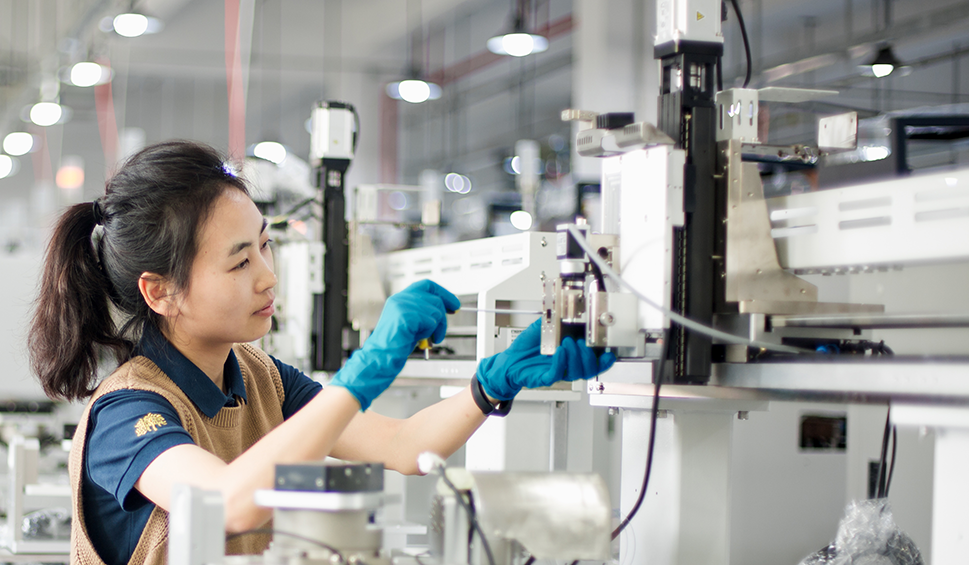 Always one micrometer ahead
In a world of rapid technological change, anticipating our customers' needs is the foundation for our purposeful innovation process.
Demanding customers keep us sharp
All production solutions are driven by a single source: our customers. The goal is to understand their specific challenges so well that we don't just systematically solve them – we anticipate them. Together with them we are committed to extending the frontiers of electronics technology.
Creating value every day
At Mycronic, we love what we do. And we take every opportunity to enthusiastically collaborate with our customers and colleagues. Because to us, every colleague has a unique insight to share and every customer a unique idea of what's valuable.
Headquartered in Sweden, we are a global organization with subsidiaries, agents and distributors in more than 50 countries. Our four divisions have strong positions in their respective niches. Mycronic's global presence ensures that we have a deep market understanding and can provide rapid support for all our customers who rely on efficient and stable production.
Aiming for a more sustainable electronics industry
Our firm intention is to contribute to a clean, responsible and profitable electronics industry. We aim to participate in the transition towards more sustainable business, both by limiting our own impact and that of our products.
Innovation is our rocket fuel
We help electronics and display manufacturers to stay competitive, profitable and relevant in all economic cycles. Leaders in the SMT, semiconductor and automotive industries use our innovative products, services and solutions to create tomorrow's electronics – from advanced displays to life-saving medical implants and the next generation of satellites.
Our strong patent portfolio is a testament to our commitment to continuous innovation. We operate worldwide in the following product areas: