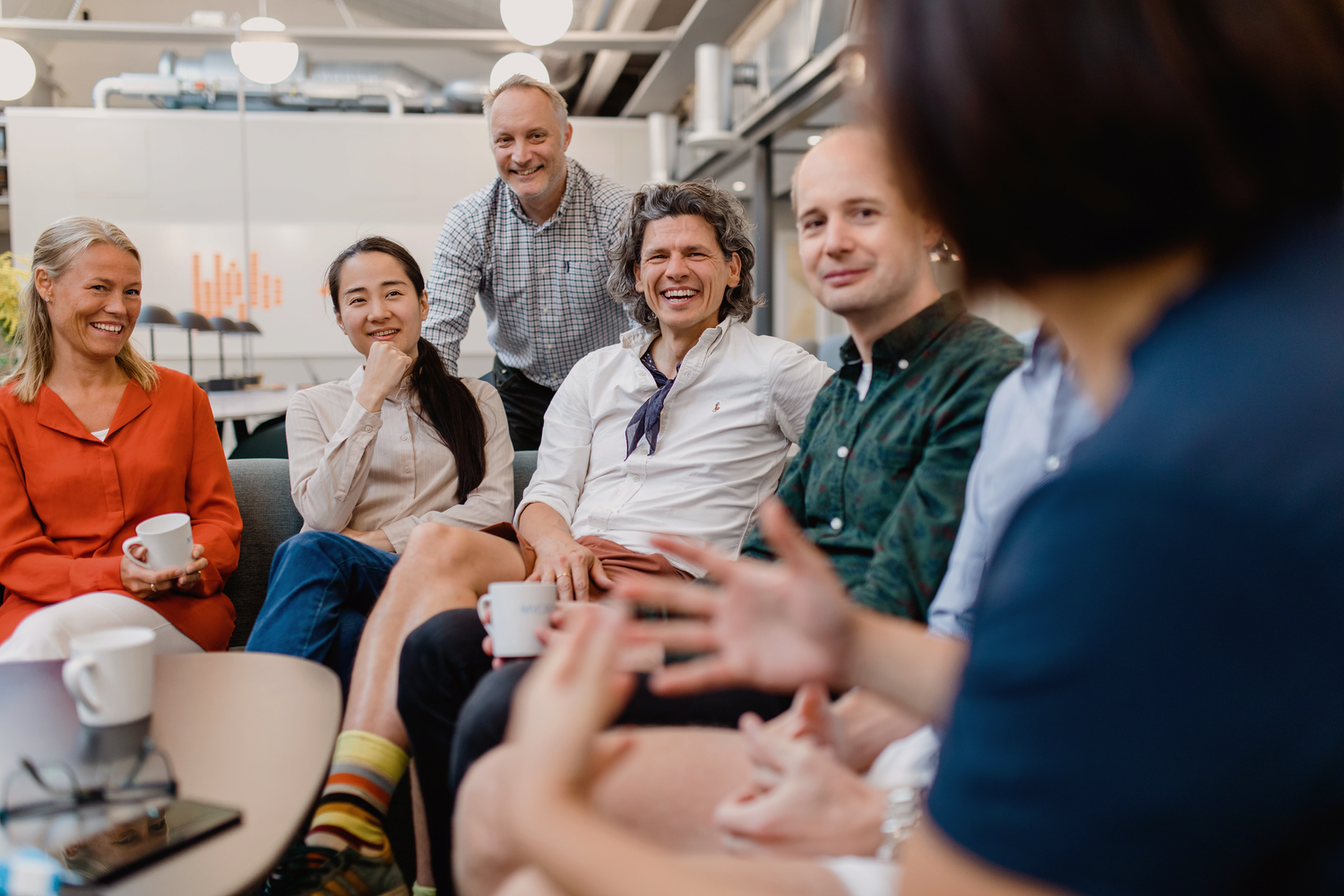 Organization
Our operations are conducted in four divisions
Headquartered in Sweden, we are a global organization with subsidiaries, agents and distributors in more than 50 countries. This ensures that we have a deep market understanding and can provide rapid support for all our customers who rely on efficient production.
Group management
Mycronic has grown substantially during the last years, both organically and through acquisitions. In order to stay close to our customers, and to be able to adapt our local business to market needs, we have a scalable group structure with four decentralized divisions. Operating in four divisions permits us to have a customer-centric organization with shorter decision making paths. It also allows a decentralized responsibility for research and development.
Customer-centric approach
Across all divisions, we encourage a customer-centric approach, supported by Group-wide knowledge sharing, policies and objectives. This allows us to act more quickly and adapt to individual market needs.
Our divisions
Our four divisions are: Assembly Solutions High Flex, Assembly Solutions High Volume, Global Technologies and Pattern Generators:




Assembly Solutions High Flex is a leading provider of flexible, printed circuit board (PCB) assembly solutions, with a comprehensive full-line offering in the high-mix manufacturing segment. This includes tower storage systems for components, inspection and the world's only jet printers.





Assembly Solutions High Volume is the world's largest supplier of automated systems for dispensing and conformal coating, with R&D and manufacturing in Asia.

Assembly Solutions High Volume's products are sold under the brand Axxon





Global Technologies holds leading positions in profitable niche technologies with a potential to grow faster than the electronics industry as a whole. Key technologies now include bare board testing and die bonding for 5G.





Pattern Generators is the world's foremost supplier of laser-based mask writers for the manufacture of photomasks for displays and semiconductors, including measuring machines. The focus is on precision, quality, productivity and, increasingly, energy savings.