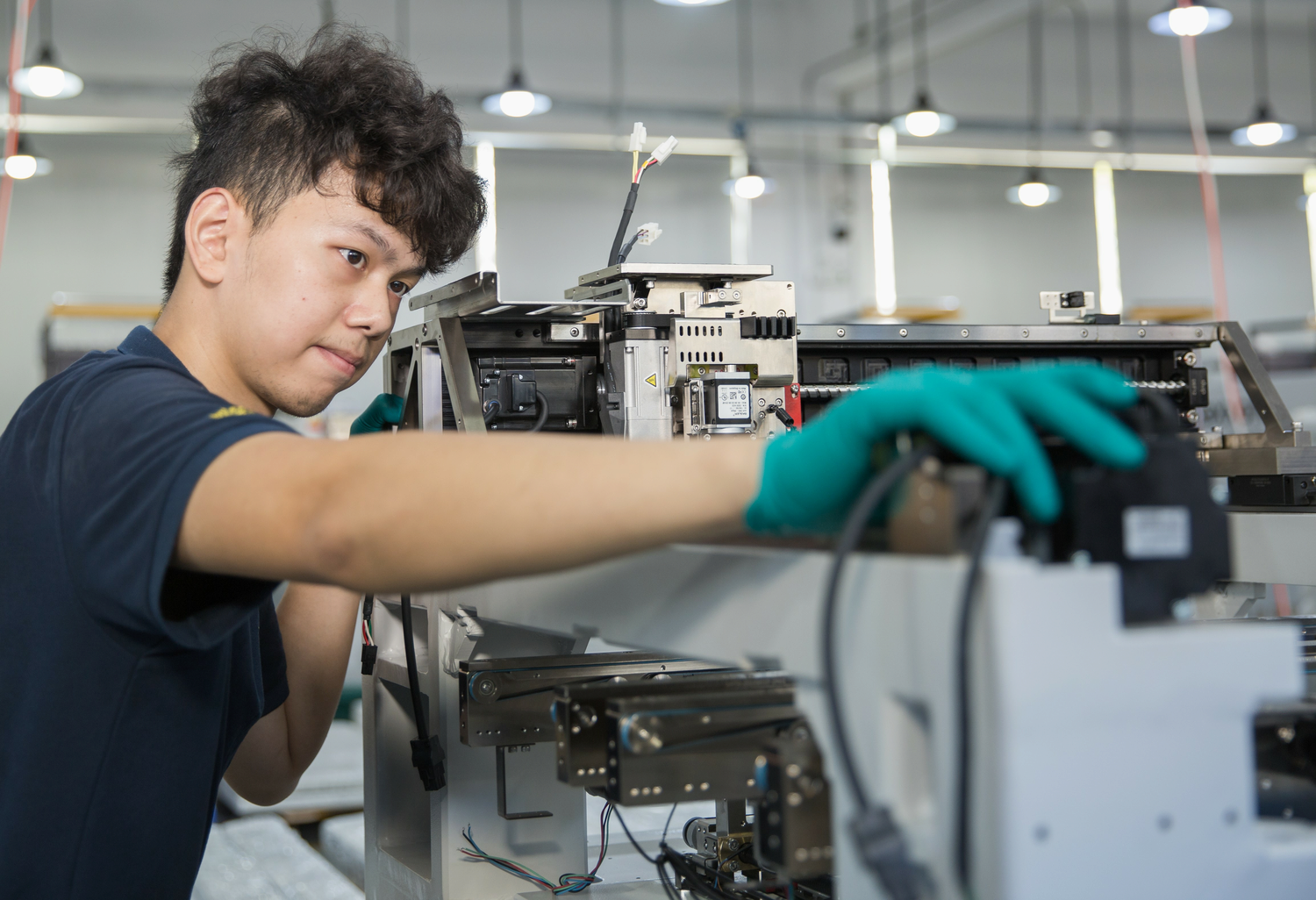 Student and early careers opportunities
Your ideas will grow with us
There are different ways for us to cooperate if you are a student.
Thesis work
We are always looking for interesting opportunities to collaborate with higher education students. Apply for one of Mycronic's Master's or Bachelor's thesis collaborations listed under Master thesis works.
Summer jobs
We offer you the chance to sharpen your skills while gaining insights into what it is like to be part of one of the main drivers in the electronics industry. Each year we have a number of summer jobs available within different areas of Mycronic Sweden.
Check the upcoming summer's opportunities at Sommarjobb.
We are opening up for applications by the end of March.
Internship
Mycronic only accept interns that have a mandatory internship as a part of their study plan or via any of Mycronics collaborations organizations that provide us with selected suggested interns. Interns are only accepted if Mycronic has the opportunity due to work conditions, workload and if there is an available resource that have the necessary time and the ability to act as a competent supervisor.
We accept interns that have requirements for practical experience as a mandatory part of their education. We do this to act as a company that work for an improved local good society and future potential employees. We are interested in educating and inspire younger people for higher studies and to help people get back or get in to the labor market
We are a proud partner of the internship programs "Tekniksprånget" and "Jobbsprånget".
Tekniksprånget
Every year, we welcome a number of talented young people to us at Mycronic - offering a chance to discover the world as an engineer within our global business.
Tekniksprånget is run by the Royal Swedish Academy of Engineering Sciences (IVA) in cooperation with the Swedish Government. Through Technology Leap, Swedish employers and the Government are investing in preserving Sweden's engineering tradition and improving our long-term competitiveness.
Jobbsprånget
Jobbsprånget is Sweden's largest internship programme for newcomer academics. Mycronic has participated through many years and we accept a number of interns every semester, spring and autumn. Since 2016, Jobbsprånget have connected nearly 2,200 foreign talents with over 400 participating employers in need of their skills. 7 out of 10 get a job. The initiative is financed by the Swedish government and the Knut and Alice Wallenberg Foundation.
All applications are made via Jobbsprånget's website.
Job openings
All job opportunities will be published on our website and through our recruitment agencies. All applications need to applied on advertised jobs. We do not accept any open applications. Want to know more about Mycronic's job opportunities? Look into the site Job openings.