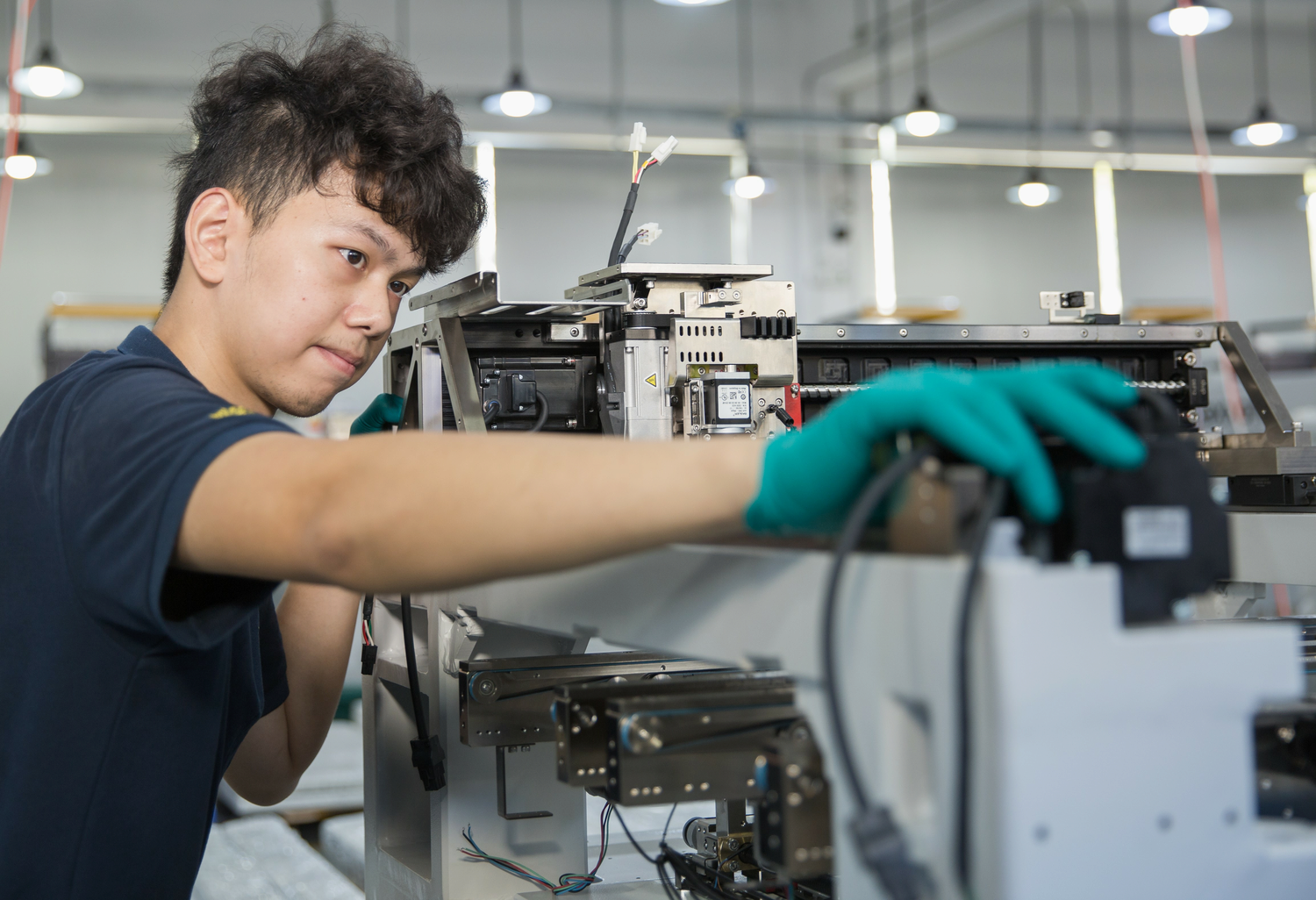 Starta din karriär hos oss
Your ideas will grow with us
There are different ways for us to cooperate if you are a student.
Thesis work
We are always looking for interesting opportunities to collaborate with higher education students. Submit your own proposal for a topic to us, or apply for one of Mycronic's Master's or Bachelor's thesis collaborations listed under Master thesis works.
Summer jobs
We offer you the chance to sharpen your skills while gaining insights into what it is like to be part of one of the main drivers in the electronics industry. Each year we have a number of summer jobs available within different areas of Mycronic Sweden.
Check out this summer's opportunities at Sommarjobb 2023.
Internship
We are a proud partner of the internship programs "Job Leap" and "Technology Leap" in Swedish called "Jobbsprånget" and "Tekniksprånget".
Tekniksprånget
Every year, we welcome a number of talented young people to us at Mycronic - offering a chance to discover the world as an engineer within our global business.
Tekniksprånget is run by the Royal Swedish Academy of Engineering Sciences (IVA) in cooperation with the Swedish Government. Through Technology Leap, Swedish employers and the Government are investing in preserving Sweden's engineering tradition and improving our long-term competitiveness.
Jobbsprånget
Jobbsprånget is also run by the Royal Swedish Academy of Engineering Sciences (IVA). The project was founded and initiated by the Swedish Association of Graduate Engineers (Sveriges Ingenjörer) and the Employers Association Pacta, in cooperation with Tekniksprånget, during the fall of 2015.
The internship program aims to help newly arrived engineers quickly find a workplace that is relevant to the individual's education and experience.
Job openings
Want to know more about Mycronic's job opportunities? Look into the site Job openings.