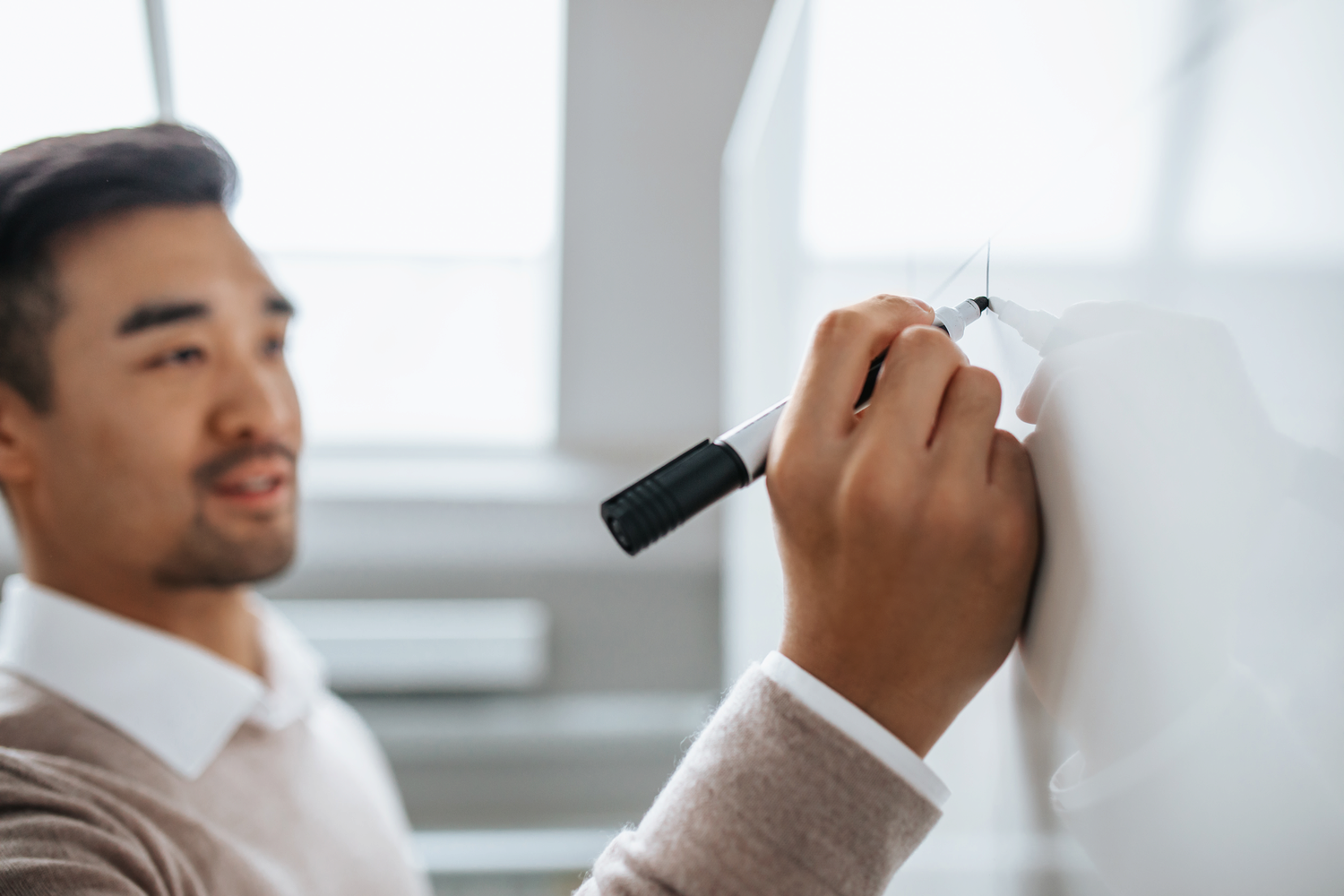 Strategi
Strategy
Sustainable profitable growth
We achieve sustainable and profitable growth both organically and through acquisitions. Organic growth is driven in a decentralized organization with four divisions – each taking full responsibility for its operations within clearly defined market segments. This encourages a decision-making process that is closer to customers and more responsive to local conditions. Acquisitions are made in adjacent areas or with stand-alone potential to grow faster than the market average.
Towards a sustainable future
Mycronic is actively driving progress towards a more sustainable electronics industry. Our strategy includes a commitment in three key areas where we see the greatest potential to make a difference: climate impact, sustainable innovation, and diversity and inclusion. With this as a guide, we work systematically to reduce our negative impact and make every effort to contribute positively, strengthening our current business and preparing for tomorrow's challenges.
Staying close. Earning trust. Innovating.
We implement our strategy in close partnership with and by innovating together with our customers. We add value by meeting their manufacturing requirements for higher precision, greater flexibility, and ultimately higher productivity. Everything we do is driven by constant innovation to help them meet their efficiency, profitability and sustainability goals – both now and long-term.
Standing out with great people
To reach our long-term targets, we strive to attract, retain and develop our people, creating a strong company culture and brand. Strong brands help ensure a consistent customer experience, attract talent and set our offering apart. Our four guiding principles are our rules to live by to reach our strategy.
Read more here (include link. Link to where?).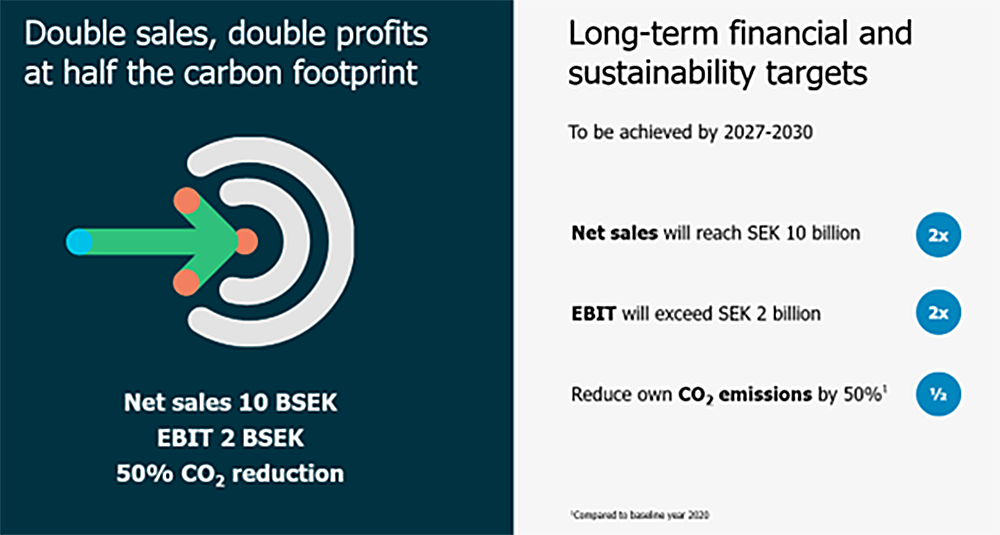 Long-term financial and sustainability targets
Net Sales
Net sales including acquisitions shall, latest 2030, reach SEK 10 billion
EBIT (Earnings Before Income and Tax)
EBIT shall, latest 2030, reach SEK 2 billion.
Sustainability
The CO2-footprint caused by our own operations and adjusted for future acquisitions shall, latest 2030, be reduced by 50% compared to the level of 2020.