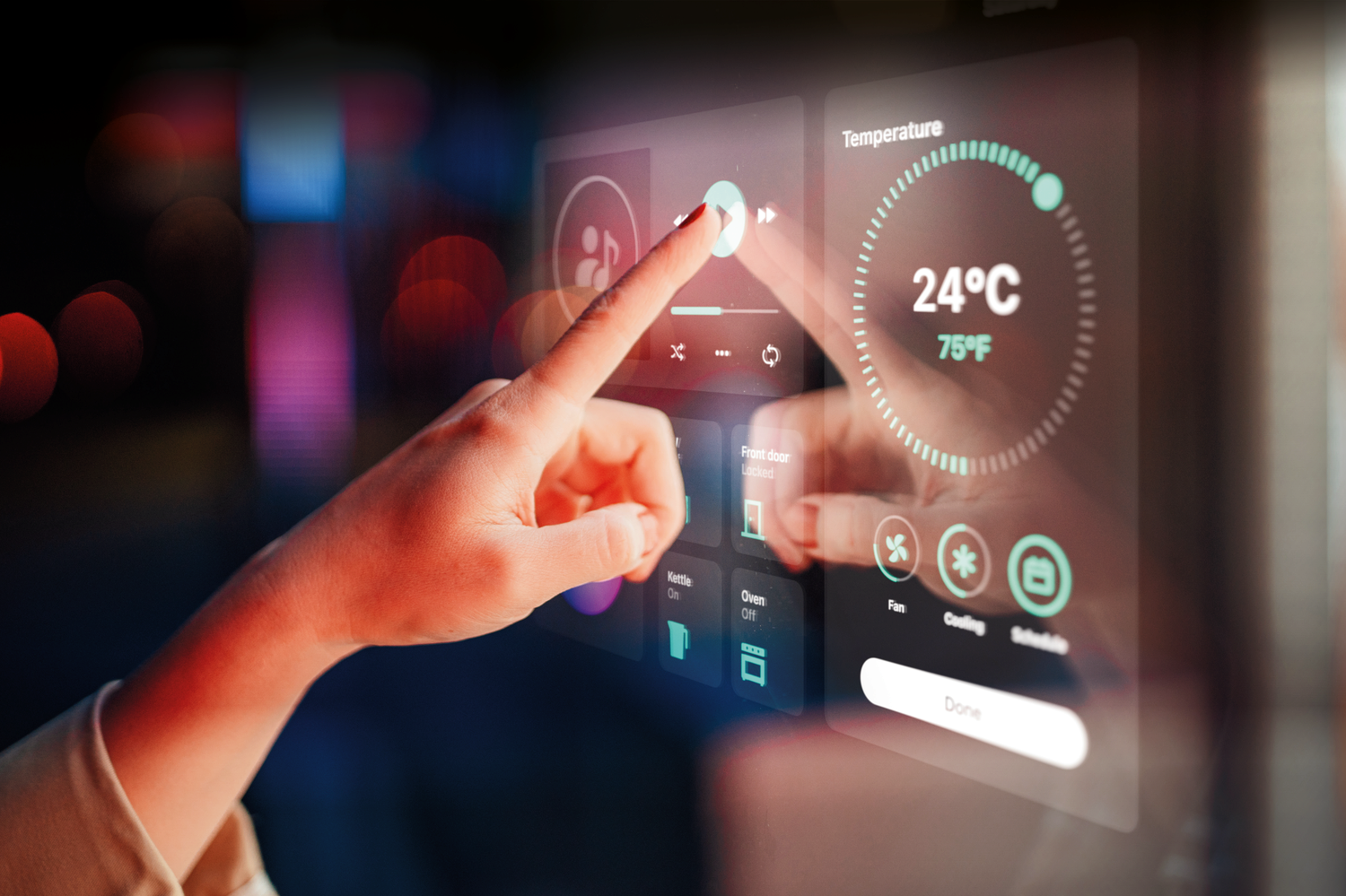 I fokus: Vi tar ansvar för klimatpåverkan
Key area: Climate impact
We target to reduce CO2 emissions from our facilities, transport, and business travel by 50 percent by 2030. We are also committed to introduce a set of science-based targets to reduce our own emissions and emissions from the use of our products.
To achieve the goals of the Paris Climate Agreement, the world's CO2 emissions must be halved by 2030 and reduced to zero by 2050. Mycronic wants to help make this happen. Therefore, in addition to developing equipment that facilitates our customers' transition to a more sustainable electronics industry, Mycronic has set a target of reducing its own CO2 emissions by 50 percent to 2030 from 2020 levels(1). The target includes emissions from our manufacturing facilities and offices, transport, and business travel.
---
(1)The baseline year is 2020 for emissions from transports and facilities. Due to travel restrictions during the COVID pandemic in 2020, the baseline year for business travel is 2019.
---
Transport
The transport of goods, products and equipment is Mycronic's third-largest source of CO2 emissions. And as the majority of these emissions are due to air freight, we are working to find alternatives. For example, we are testing rail as an alternative to air shipments between China and Sweden and more and more of our products are shipped by sea. Finally, we are also investigating options to decrease the need for transporting parts and products.
Energy consumption from facilities
Efforts to reduce CO2 emissions from our sites include improving the energy efficiency of our buildings and changing to renewable energy. We reduce the energy consumption by optimizing insulation, ventilation, lighting, and heating and we work to reduce our dependency on fossil fuels. For example, we have phased out the use of heating oil at all of our facilities througout the Group. At date, about half of Mycronic's electricity comes from renewable sources and we plan to gradually increase this share. In 2022, one of our German productions sites moved to a new building with geothermal heating and solar cells.
Business travel
We work to reduce business travel, replacing it with digital alternatives for meetings and site visits. We are developing software that enables our service technicians to diagnose problems remotely and we have rolled out remote service software solutions for several of our products. Other measures to reduce business travel include opening local sales and service offices that reduce reliance on long-haul flights.
Other environmental impacts from our operations
Mycronic has environmental management systems, policies and instructions in place throughout the company. These cover all of our material environmental impacts, such as energy consumption, waste, and chemicals. Two of our five production sites are certified according to the environmental and quality management systems ISO 14001 and ISO 9001.
Read more
Environmental and quality management systems ISO 14001 and ISO 9001.
Our work to reduce our environmental impact in our Annual & sustainability report.