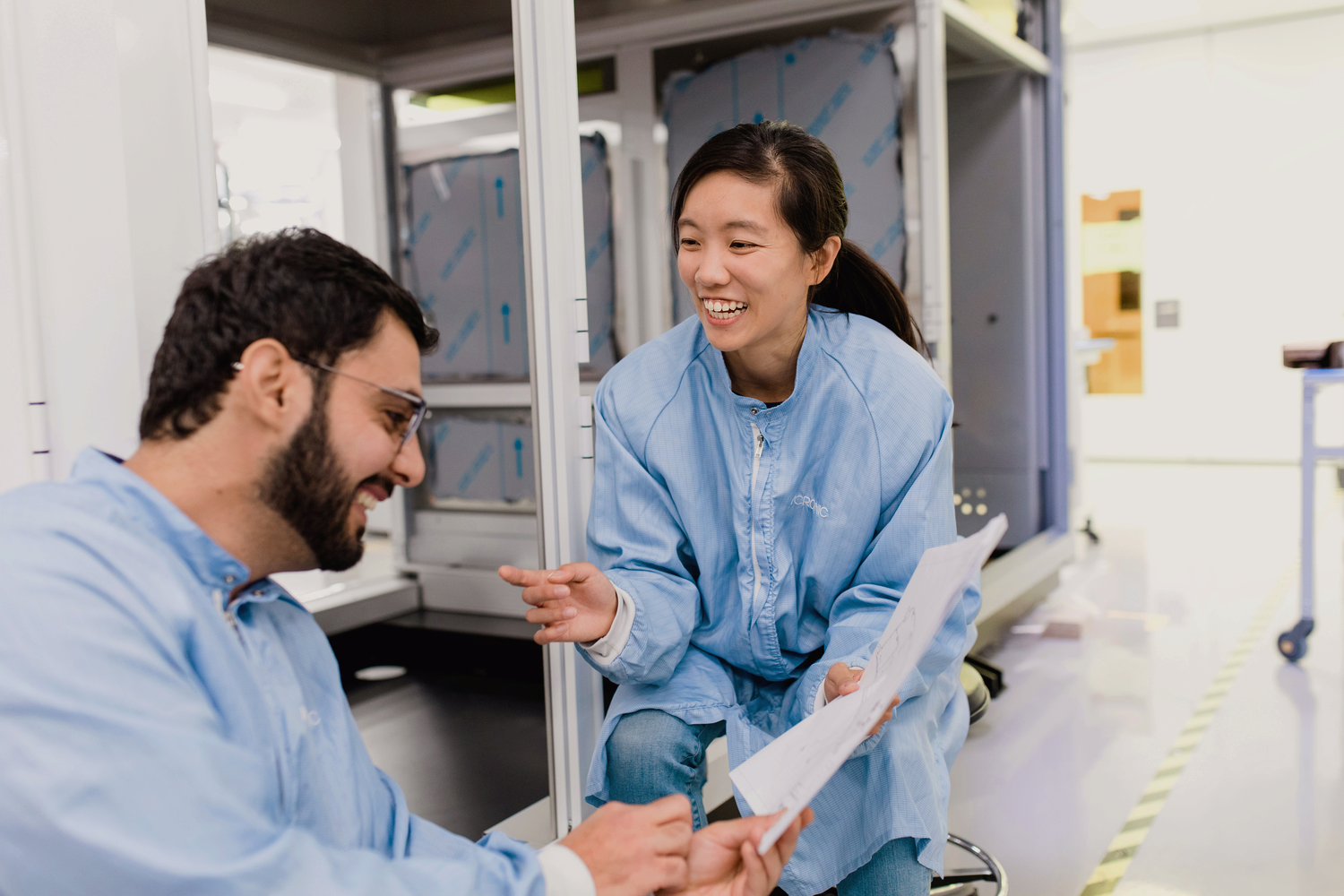 Vilka är vi?
Mycronic is a global high-tech company whose innovative solutions have been advancing electronics technology for over 40 years. Today we continue to grow and serve customers in an expanding variety of industries. What we do impacts the future of technology, and in turn, the way we live our lives tomorrow.  
We're looking for people to join our talented, motivated, and friendly team on the cutting edge. Here, in an open, collaborative, and flexible environment, you'll work alongside leading industry experts and take on challenging projects that bring tomorrow's electronics to life.
Strength through diversity
For a company founded on passion, collaboration, and outside-the-box thinking, there is no greater asset than a diverse workforce. It is the cornerstone of our global, internal culture, and we actively promote an inclusive and healthy work environment by embracing diversity and showing compassion for our colleagues. Not only does it fuel our innovation capabilities, but it also deepens our understanding of our customers as well as the different cultures in which we operate. We believe quite simply that diversity is our competitive edge.
Watch our brand film
Mer om Mycronic
Our headquarters are located in Täby, a suburb of Stockholm, and the Group has subsidiaries in China, France, Germany, Japan, Singapore, South Korea, the Netherlands, the UK and the USA. We work efficiently across functions and cultures with employees in areas such as research and development, operations, product management, marketing, sales, finance, IT, human resources, services and production.